The Architecture of a Great Sale
A look at the foundations of a high-dollar deal
By Barbara Basbanes Richter & Emily ByrdBarbara Basbanes Richter is a freelance writer and frequent contributor to Fine Books & Collections based in New York. Emily Byrd lives in North Carolina and is the editorial cordinator of special publications at Journalistic, Inc.
When the price of an item at auction swells far above its pre-sale estimate, questions arise and legends take root. For example, Christie's June 12 Books and Manuscripts sale at Rockefeller Plaza presented exquisite examples of rare and antiquarian material, one of which was a first edition, second issue treatise on architecture by Florentine Renaissance architect Leon Battista Alberti (1404-1472). Estimated at $60,000, the book ultimately fetched over $400,000, entering the collection of an anonymous bidder. What justifies such a massive leap?
Timing In thirty years, this is only the second occasion that a first edition of De re aedificatoria has appeared at auction. The example at the June sale was a rare opportunity to buy Alberti's landmark study that touches on such varied disciplines as science, art, and history. This isn't the first time that a sale at Christie's has exceeded expectations—the auction house famously sold the Hammer Codex by Leonardo da Vinci for $30.8 million dollars in 1994 to Bill Gates, which still holds the record for the sale price of any book sold. Rare, coveted material like this has consistently surpassed estimates, and buyers expect to find such items at Christie's. Frequent clients know when something turns up often at sales, and are patient when seeking an ideal copy. However, an opportunity to buy a unique item—one with special annotations or provenance—tends to generate huge competition for the fleeting opportunity.
Quality De re aedificatoria was a constant work in progress for Alberti, who spent at least twenty years adding and revising text. As a result, the book wasn't published until 1485, thirteen years after his death. Still, the time-spanning nature of this work and its frequent updates make for an item of superb quality in its own right, in addition to being linked to a historically famous figure. To say that Alberti was just an architect would be unjust. He was the quintessential Renaissance Man—by turns, a poet, priest, linguist, and cryptographer (Alberti developed the polyalphabetic cipher as well as the first automatic cipher device)—and as a result of his varied interests, generated material that attracts collectors in disparate fields.
Alberti was the architect of the beautiful Santa Maria Novella and the Rucellai Palace in Florence, and the Basilica of San Sebastiano and Sant'Andrea in Mantua. Alberti formed much of his opinion on architecture on Roman architect Vitruvius' de Architectura. Just like his classical predecessor, Alberti divided his treatise into ten volumes and addressed building churches, palaces, planning towns and gardens, as well as beauty in infrastructure. As the first printed treatise on architecture, Alberti's work inspired and influenced many of the world's great architects and artists, including Leonardo da Vinci.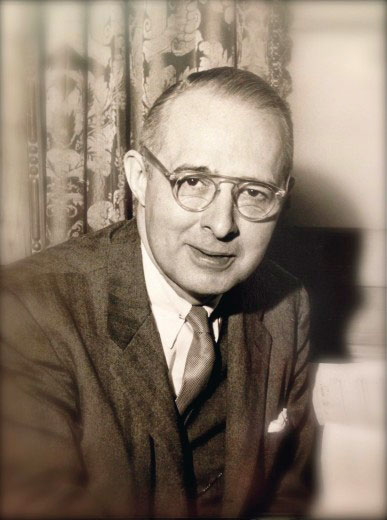 Provenance Desirability is also linked to provenance, and this book came from the collection of James Grote Vanderpool (1903-1979), who was the head of one of America's finest architectural libraries, Columbia University's Avery Library, and later dean of the Columbia University School of Architecture. Vanderpool's profession and passion was architecture, and his private collection reflected this, including architecture books of great importance and rarity, such as the first edition of Vitruvius, and the first substantial books on architecture printed in the English language and in America (all of which were also available at the June auction).
When an item happens to hit on all three notes, its value can grow exponentially in the eyes of careful collectors who seek books with that perfect mix of rarity, quality, and history.