Tales from the Twentieth Century
Bonhams showcases a century of change in two upcoming auctions By Peggy Carouthers Peggy Carouthers lives in North Carolina and is the editor of custom content at Journalistic Inc.
As the twentieth century becomes ever more distant, collector interest in memorabilia from the time period is growing. This December, Bonhams auction house will host two sales that highlight substantial pieces of American history in the twentieth century.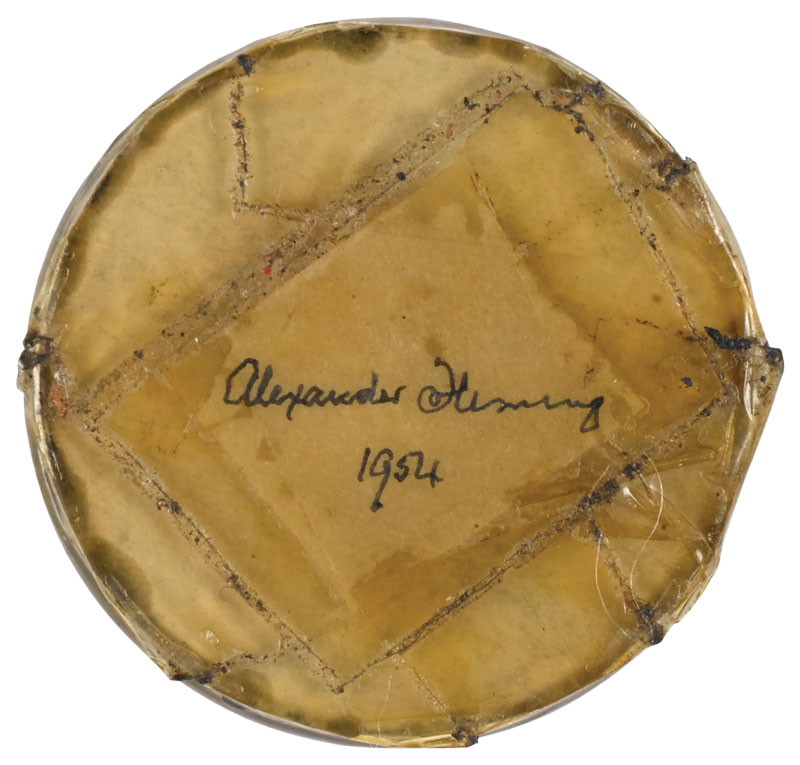 The Voices of the Twentieth Century sale on December 7 brings together a variety of items from historic events in that timeframe.
"As we get further away from [the twentieth century], we're starting to make sense of what happened and the defining key moments in art, literature, politics, and culture," says Catherine Williamson, vice president and director of fine books and manuscripts at Bonhams. "Those are the kind of items collectors look for to try to build collections around. The auction helps to canonize the twentieth century as a legitimate area of collecting."
The David Meeker Collection of Ernest Hemingway will be auctioned in one session of the sale and includes an inscribed first edition in dust jacket of The Torrents of Spring estimated at $25,000 to $35,000. An annotated draft of "Marlin off the Morro" estimated at $30,000 to $50,000, and two postcards from Hemingway's childhood sent to his father estimated at $12,000 to $18,000 are also for sale.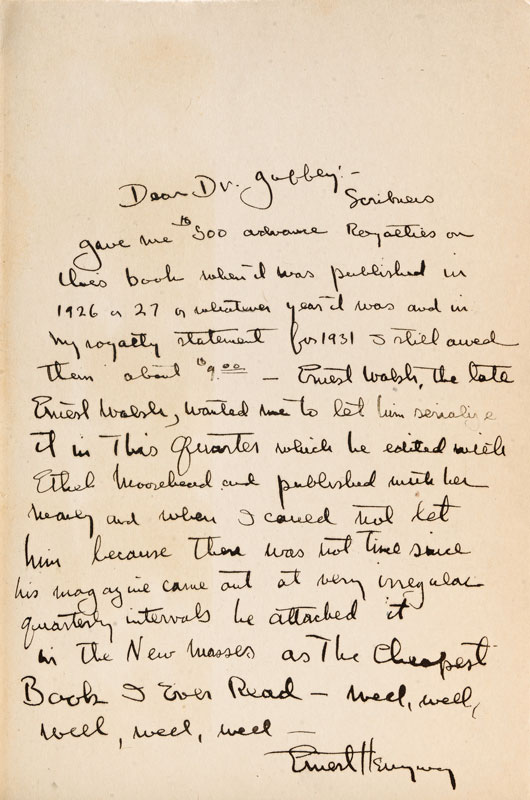 Other historic items are an autographed manuscript of a speech Muhammad Ali gave on the radio estimated at $10,000 to $15,000; Andre Tarkovsky's working copy of the screenplay to the classic Russian film, The Stalker, estimated between $150,000 and $200,000; a fine copy of the World War II-era poster, "Keep Calm and Carry On," estimated at $8,000 to $12,000; and letters of J.D. Salinger from the late 1970s to early 1980s.
The Kennedy session will host items brought to auction by staffers from the administration, including an annotated manuscript of Kennedy's dedication speech for the Robert Frost Library for $3,000 to $5,000; a signed copy of Kennedy's inaugural address for $4,000 to $6,000; an autographed letter from Jackie Kennedy to John for $3,000 to $5,000; and a signed photo of Caroline Kennedy estimated between $1,200 and $1,800. Memorabilia is also included in the auction, such as a maternity dress worn by Jackie Kennedy for $3,000 to $5,000.
Earlier that day, Bonhams will host the History of Science and Technology Sale. Though this auction is not entirely focused on the twentieth century, it will highlight one of the key discoveries of the last century: penicillin. The sale will include letters from Alexander Fleming paired with a sample of the original penicillin "mould" estimated between $10,000 and $15,000.
"The sample was gifted to a Mr. and Mrs. Bax, Fleming's neighbors, as a thank you for scaring away some would-be burglars from Fleming's home," says Adam Stackhouse, director of science and technology for Bonhams. "It comes with a letter from Alexander Fleming, written just three days before his death, thanking Mr. Bax for his great service." Also included is a letter from Fleming's housekeeper, which states the sample should not "be confused with Gorgonzola cheese."
Though collectors have long reached back further into history, interest in the twentieth century continues to grow, and as time moves forward, more items will find their way to auction and become increasingly valuable.