Selling a Library
Forum Auctions' sale of a massive collection fetches two-and-a-half times its estimate By Peggy Carouthers Peggy Carouthers lives in California and is the custom content manager at Journalistic Inc.
In July of this year, Forum Auctions held a two-day sale of the Rothamsted Collection, made up of more than 3,400 books on agriculture from the Lawes Library offered across 800 lots. With a hammer total of just over £1.75 million—two-and-a-half times the low estimate—the collection had the rare distinction of being a "white-glove sale," in which every item was sold.
The collection was amassed between the first and second world wars by Sir John Russell, who wanted to create a world-class library of books on agriculture that would be accessible by all. The result of this enormous undertaking was a collection covering a wide range of subjects relating to rural affairs, including farming, gardening, viticulture, architecture, science, law, political economy, and more.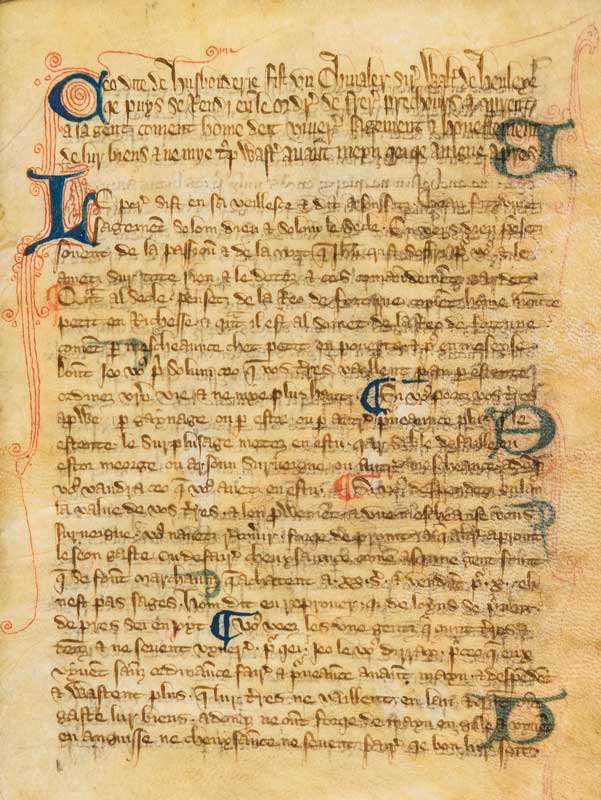 "It was one of the most important collections of rare books on agriculture in the world," said Rupert Powell, deputy chairman and international head of books at Forum Auctions. "It was also one of the most comprehensive, with its earliest book originating in 1471 and reaching into the middle of the nineteenth century. It was that range of ages and the smaller subject areas it covered that made it appeal to such a broad selection of buyers in the end."
The oldest item, Hosbondrye, by Walter of Henley, was a decorated and nearly complete manuscript, missing only one leaf and originating in the early fourteenth century. It was written in Anglo-Norman and sold for £40,000. Because no other similar manuscripts had come to market in the past forty years, Powell said that it was a "once-in-a-lifetime chance."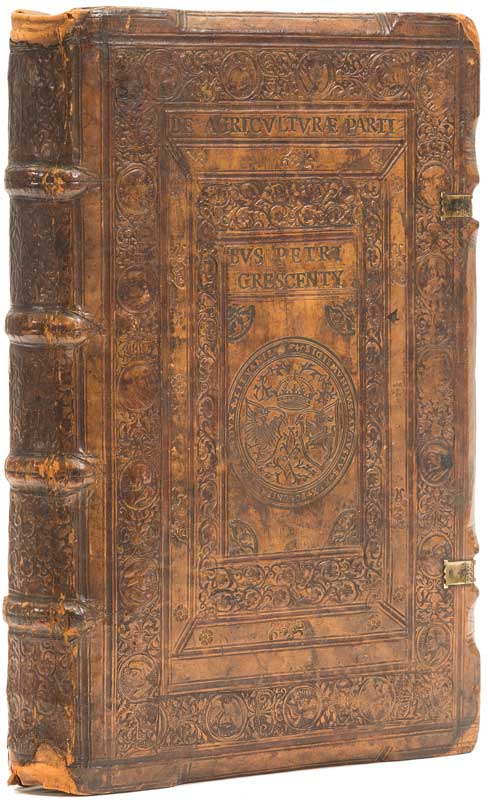 Another rare find, Crescentiis' De omnibus agriculturae, was specially bound in Kraków for King Sigismund II of Poland and given to him in 1563. The book was estimated at £6,000-8,000 but sold for £32,000. "This mid-sixteenth-century edition is quite scarce, but it has a very special binding in generally lovely condition that was done for a royal, so it sold extremely well," Powell said.
John Fitzherbert's The Boke of Husbandry, written around 1534, is the only known copy of an early edition and the first book on farming printed in England. The book also belonged to William Lambarde, a translator of Walter Henley and the author of the first English topographical book, and sold for £20,000.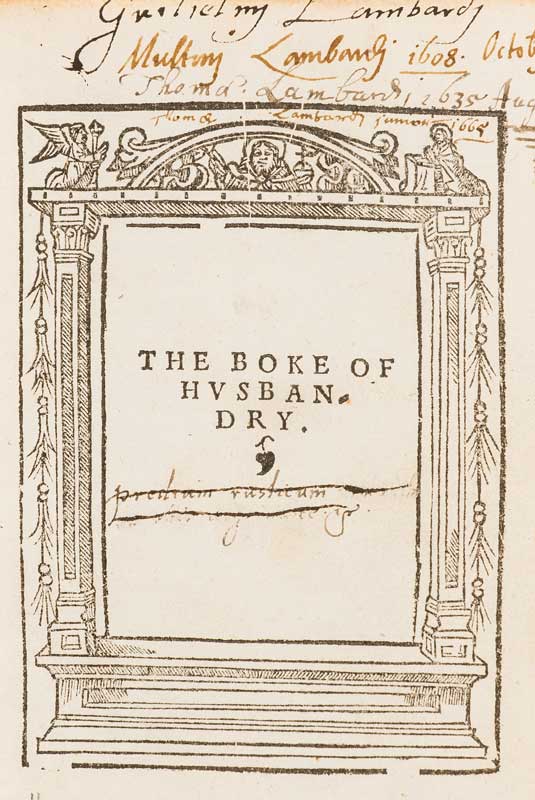 "Lambarde was a sixteenth-century writer and scholar, and this copy contains his signature, as well as those of his son and grandson," Powell said. "The book remained in the Lambarde family library from the sixteenth century through many generations until it was dispersed in an auction in about the 1920s, when it went to Rothamsted. It was the association of Lambarde owning this book on husbandry that made it soar to dizzying heights beyond its estimate."
Powell said that the strength of the collection that made it fetch such a high price at auction, but he said it was also due in part to the fact that Forum Auctions gave the collection the "sympathy and attention that it deserves."
"It would have been very easy to cream off the top 100 or 200 books, but we pride ourselves on being able to handle everything," Powell said. "Though we produced a catalogue with over 800 lots—some individual and some grouped—everything was treated with equality and according to its merits, and it showed in the results of the sale. We sold a whole library."