An Explorer's Eye
Leslie Hindman to sell the travel and exploration collection of adventurer Steve Fossett By Peggy Carouthers Peggy Carouthers lives in California and is the custom content manager at Journalistic Inc.
While items relating to Antarctic expeditions, circumnavigation, and aeronautics are frequently seen at auction, it isn't often that one can buy these items from the collection of a true adventurer. On October 31, Leslie Hindman Auctioneers will host part I of the sale of the Adventure & Exploration Library of Steve Fossett, with part II to be held in March 2019.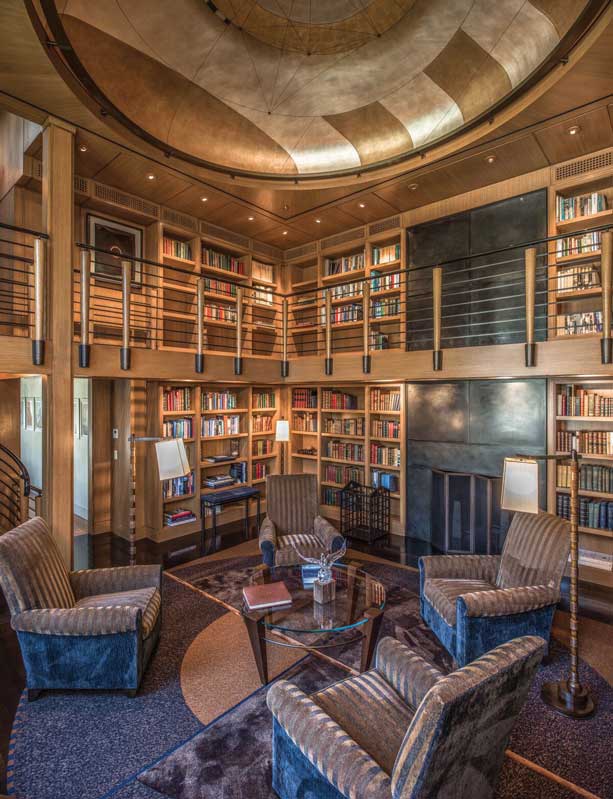 "Steve Fossett was a record-setting adventurer and explorer," said Gretchen Hause, director of the fine books and manuscripts department at Leslie Hindman. "He was the first person to complete a solo circumnavigation of the Earth in a hot air balloon. He broke records of speed and distance as a sailor, and was one of the sport's most prolific distance record holders. He set many world records in aviation and sailing that are still standing, and now his adventure and exploration collection will be available at auction." The vast library contains rare books relating to feats of bravery and exploration, all compiled from the point of view of an adventurer. In addition to the library, the Fossetts' collection of antiquities and fine art will be offered at Leslie Hindman in a single-owner sale: Worldly Pursuits: An Adventurer's Collection, The Estate of Steve and Peggy Fossett on October 30. One important item in the library is Barthelemi Faujas de Saint-Fond's Description des Experiences de la Machine Aerostatique de MM. de Montgolfier.—Premiere suite de la Description des experiences aerostatiques de MM. de Montgolfier. Etienne and Joseph Montgolfier were the first to carry passengers in a hot air balloon and were pioneers in aerostatics. Hause said that it's "very rare in such fine condition on the market."
Another highlight is a copy of Ernest Shackleton's Aurora Australis. Printed in 1908, this book was the first to be published in Antarctica and was bound using boards from shipping crates from the expedition. "It's an incredibly important work in the Antarctic canon," Hause said. "The expedition team intended to publish 100 copies, but better estimates say that around sixty to sixty-five were ever actually produced."
Another key item in the collection is Joris van Spilbergen and Jacob Le Maire's Speculum orientalis occidentalisque Indiae navigationum, published in Leiden in 1619. This is a first Latin edition of an account of the sixth circumnavigation of the world.
"This is an important text on Dutch circumnavigation," Hause said. "The expedition was a show of strength by the East India Company. The book is bound in contemporary vellum, which makes it more appealing."
The Fossett collection also includes work relating to some of the people Hause called the "most important figures in circumnavigation and exploration." This includes works about the voyages of Captain James Cook, Antoine Bruni D'Entrecasteaux, Charles Darwin, Sir Francis Drake, F. H. Alexander von Humboldt and Aime Bonpland, Jacques Le Maire, Captains Meriwether Lewis and William Clark, and William Cornelius Schouten.
With such a wide focus and so many important works, Hause said that she expects to see a great deal of interest from private collectors and institutions. "This is such an exciting field, and we expect that the important provenance of this collection will resonate with buyers," Hause said. "It's pretty remarkable to handle a modern-day explorer and adventurer's collection."