A Legendary Face
Swann Galleries' September sale to feature a collection of Lincoln images amassed by a renowned collector By Peggy Carouthers Peggy Carouthers lives in California and is the custom content manager at Journalistic Inc.
It's not every day that meticulously amassed collections on one of the nation's most iconic figures end up at auction, but that is precisely what will happen on September 27 when Swann Galleries hosts a sale of the Harold Holzer Collection of Lincolniana. Holzer, one of the best-known Abraham Lincoln scholars and whose work centered on Lincoln iconography, is now consigning the materials he's collected for most of his life.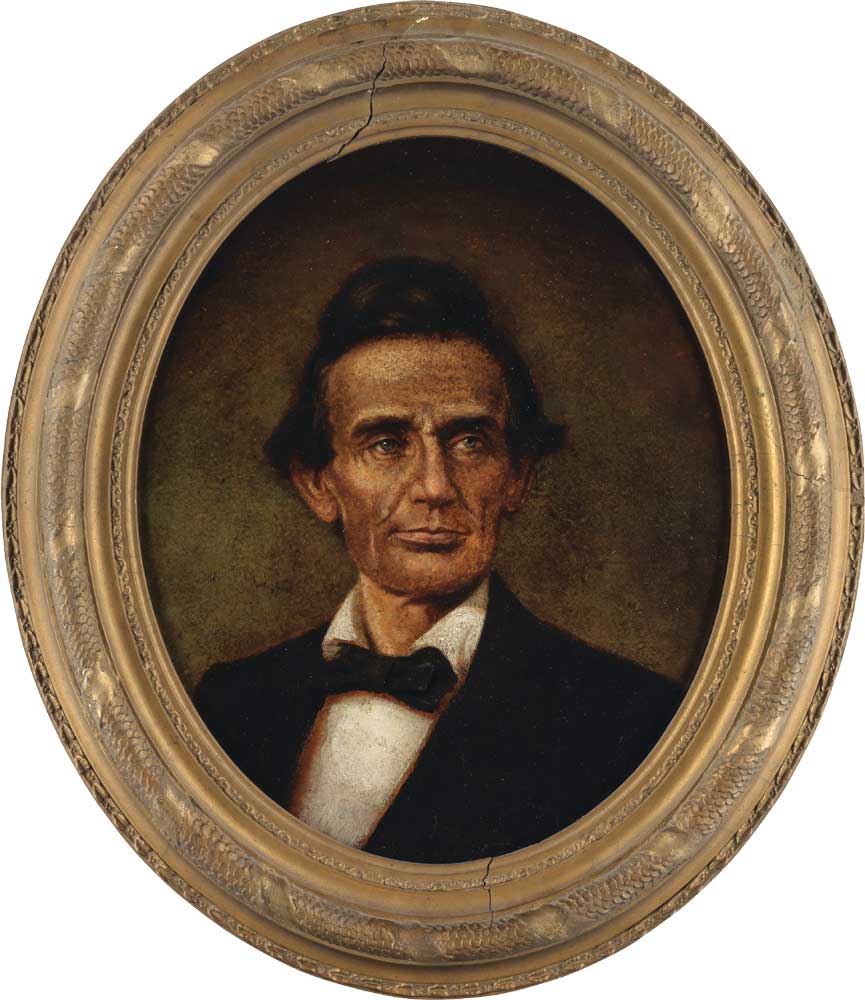 "It is hard to remember a time when I did not collect Lincolniana, and when I was not in pursuit of materials that informed and inspired my career-long research into the Lincoln image," Holzer said.
In keeping with his research interests, a significant portion of the sale will be dedicated to portraiture, cartoons, and engravings. "This collection is unique because it was put together with a scholarly eye," said Rick Stattler, director of printed and manuscript Americana at Swann Galleries. "Holzer has been able to make really subtle connections in his research through this collection. Because the collection is so deep, there might be several different versions of a print, and you can study how it has changed over time and why the change occurred."
Engravings in this collection show the way images of Lincoln were reused over time, such as in the print titled "Union," by engraver H. S. Sadd. Originally created in 1852 to celebrate the Compromise of 1850, the owner of the plate updated it in 1861 for the outset of the Civil War. Faces of Southern statesmen were replaced with Union leaders, and the then-beardless head of Abraham Lincoln was placed on the body of John Calhoun. A third version was issued later, adding a beard to Lincoln and the image of Henry Clay remained although he had died nine years earlier.
"This is a great example of the kind of work that Holzer was doing in making these connections over time," Stattler said. "We'll be offering two versions of this engraving and two versions of its index key as one lot" (1852-c. 1862, est. $2,000-3,000).
Other key items include satirical anti-Lincoln cartoons, such as Miscegenation or the Millennium of Abolitionism (1864, est. $5,000-7,500); an engraving by Franklin Brown created shortly after Lincoln's nomination as the Republican presidential candidate, of which very few are available (est. $6,000-9,000); paintings, including a beardless image of the president painted in 1860 by John C. Wolfe (est. $12,000-18,000); and a commission signed by Lincoln for his secretary, William O. Stoddard, in July 1861 (est. $6,000-9,000). Another highlight is one of the last known photographs of Lincoln, taken by Henry Warren, who is said to have tricked him into coming out onto his balcony just a month before he was assassinated (est. $4,000-6,000).
"Part of what we're offering is the Lincoln image," Stattler said. "He has a fascinating, mysterious, craggy face and no two images look the same."
It was a face that captivated Holzer and became his life's work and that holds the potential to captivate buyers in this sale. "I hope this collection demonstrates one way it remembered the greatest American hero of them all: visually," Holzer said. "I'm proud that I began acquiring Lincoln pieces nearly half a century ago, built the collection over the decades, and supplemented the acquisitions with research and writing. Most of all, I hope the pieces we've treasured bring as much joy to their new owners as they have to my wife and me."