A Dream Collection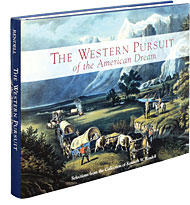 Ken Rendell Pursues Americana
In his Los Angeles Times obituary (see page 11), Muir Dawson, the second of three generations of booksellers, was quoted as saying, "Father said a bookseller shouldn't be a book collector because it competes with the customers. But [my brother and I] think he meant that they shouldn't be big collectors. I think that if a seller isn't collecting, there's something dead in him. You've got to have a passion for books."
That pretty well sums up the debate among dealers about whether those who sell books should also collect them. In my experience, dealers are about evenly split on the subject, and the two sides are passionate about their point of view. Book, manuscript, and autograph dealer Kenneth Rendell is firmly in the collector category, and he is a big collector, even if you compare him to the clientele of his Madison Avenue gallery. After all, how many collectors or dealers have a private museum?
Rendell's Second World War collection, housed in a 10,000-square-foot facility near Boston, includes General George S. Patton's annotated copy of Mein Kampf, a first edition of Anne Frank's diary, an original copy of an internal military communiqué that reads "AIRRAID ON PEARL HARBOR X THIS IS NO DRILL," Robert Frost's ration book, and six thousand other items, including a Sherman tank, five different German Enigma machines, and the largest collection of espionage artifacts in the world.
As impressive as his military collection is, Rendell's collection on the American dream is even more astounding. Like his Second World War collection, which combines books, autographs, and ephemera with objects, it is Rendell's artifacts that distinguish his Americana collection. The collection spans the discovery of the North American continent through the Klondike gold rush in Alaska in the 1890s, which marked the end of the American frontier.

Among the early items in the collection are a document signed in 1492 by the Spanish monarchs Ferdinand and Isabella, a petition from Christopher Columbus's son, and manuscript accounts of a voyage down the Mississippi in 1699. There are great books in abundance, along with maps and significant autographs. He also has a pictorial buffalo hide that illustrates episodes from the life of a great chief, a large collection of peace medals given by soldiers and explorers to Native Americans as tokens of friendship, an assortment of guns and other weapons, and examples of clothing worn in the Wild West—all of which provide context for his printed and manuscript items. For example, in addition to a stock certificate signed by Henry Wells and William Fargo and reward posters for stagecoach robberies, Rendell also owns a Wells Fargo strongbox and guns carried by the stage line's security officers. And, of course, he owns a couple of stagecoaches, too.
Highlights from the collection, which spent almost a year on display at the National Heritage Museum in Lexington, Massachusetts, will be at the Grolier Club in New York starting May 11. The exhibit confirms Rendell's place as one of the legendary dealer-collectors. It also confirms the opinion that great booksellers can be great collectors.—Scott Brown