In the Library
Creative Destruction and the Photography Revolution
Dawn's Early Light: The First 50 Years of American Photography at Cornell University Library By Jenny BagertJenny Bagert is a photographer and collections consultant.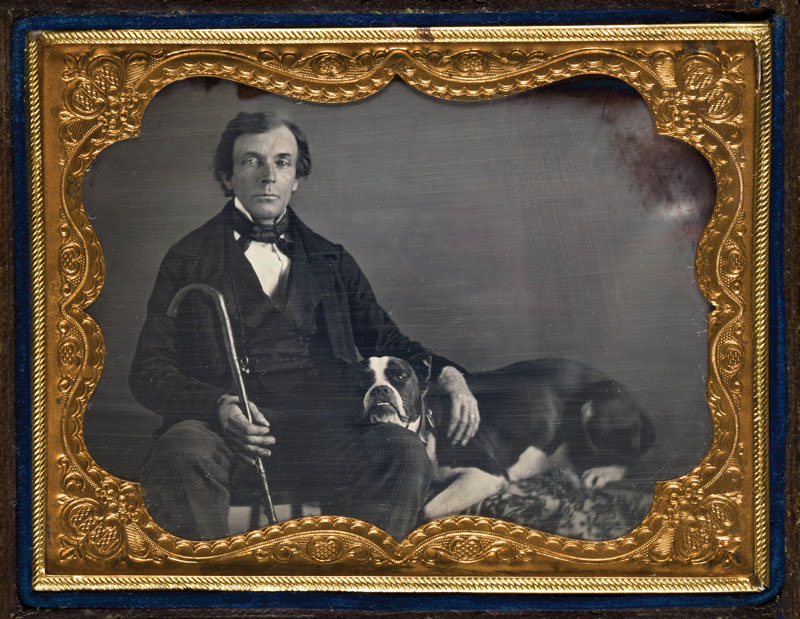 "Painting is dead from this day on!"
—French painter Paul Delaroche, 1839, upon seeing a daguerreotype for the first time
"Mama, don't take my Kodachrome away."
—Paul Simon, 1973
When Eastman Kodak announced on June 22, 2009, that it was permanently retiring Kodachrome film, it marked the death of traditional photography. In the end, of course, it was the digital revolution that took Paul Simon's Kodachrome away. But traditional photography is not a medium whose demise can be treated with too much sentimentality or pity. Photography was, after all, the mother of creative destruction.
Dawn's Early Light, a new exhibit at Cornell University Library in Ithaca, New York, tells the story of the profound changes brought about by the photography revolution, from the development of the daguerreotype in 1839 to the invention of Kodak's plastic-negative "roll of film" in 1889. The 130 artifacts on view illustrate the important technological developments in the emerging medium, chronicling a half-century of innovation and discovery. The exhibit weaves photography's technological development with its role in capturing, and often transforming, virtually every aspect of American society at the time, from painting and portraiture, to class relations, politics, and our perceptions about the nature of war.
As a photographer, and as the curator of Dawn's Early Light, I found the process of working on the exhibition—at the time of the end of film-based photography—to be a thought-provoking experience. I entered the profession of photography as an apprentice to Herman Leonard, a master of darkroom printing, at precisely the moment when digital photography was beginning to render that practice obsolete. As a photographer, I am not immune to nostalgia about the end of traditional photography.
But mid-nineteenth-century photographs only seem old-fashioned when we look at them anachronistically. Considered in the context of their time, every image appears, not old-fashioned, but startlingly new—not quaint, but revolutionary.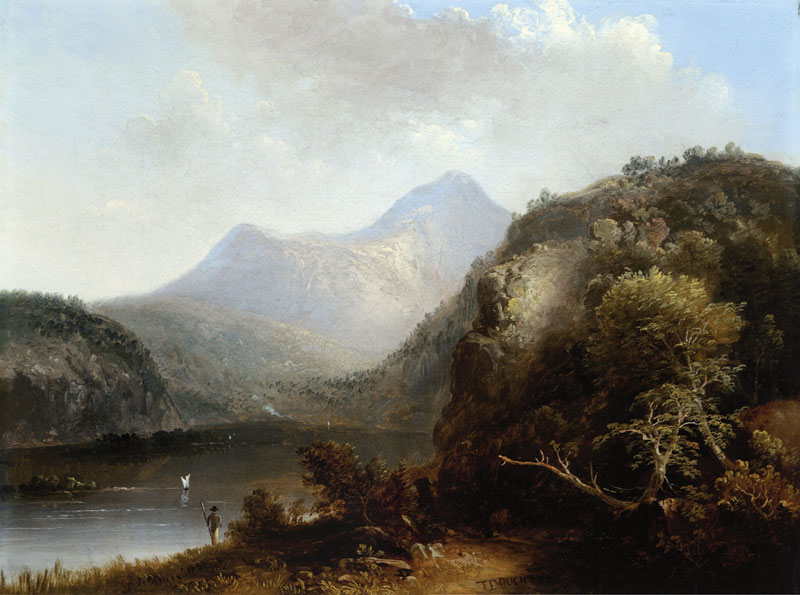 For example, photography radically transformed the world of painting. Despite Paul Delaroche's worries, photography was not the death of painting, but a source for its revival. The advent of photography meant, for many painters, artistic liberation. Consider these two oil paintings of similar landscape scenes. The first (figure 2), by Thomas Doughty, was painted in 1835, four years before the photography revolution began. The second (figure 3), by Claude Monet, was painted in 1872, when photography was in its fourth decade.