Digest
The Big Event for Little Books
Over the past several years Nyman has collected more than two thousand miniature books. She has also applied her collecting passion to the role of treasurer and membership chairperson (and whatever else needs to be done) for the MBS. The organization currently has an international membership of 301.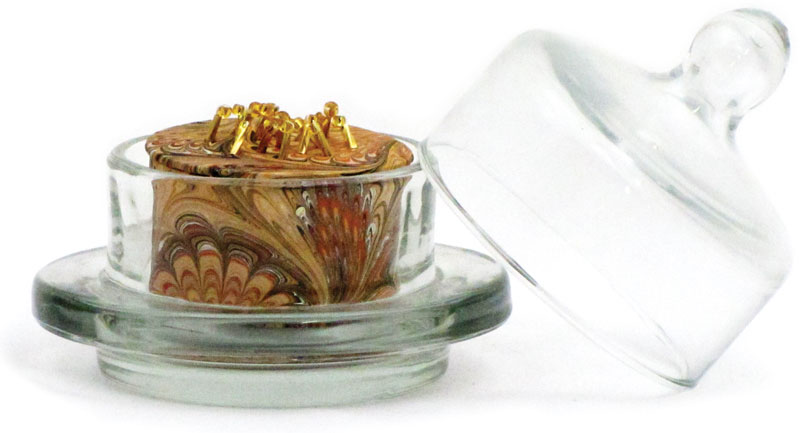 Though descriptions vary, the current definition of a miniature book is any book whose height and width measures less than three inches. What makes this area of collecting so different, and so special? MBS president Mark Palkovic answered, "Miniature books are treasures in which there's a symbiotic relationship between the physical book and its intellectual content. These books are so personal that they must be handled to be appreciated."
Mini book collectors are a tight-knit group. Each year the MBS hosts an annual gathering of its members referred to as a conclave. The eagerly anticipated three-day event is held as summer turns to fall, always in a different city. Recent conclaves have been held in Princeton, New Jersey; San Diego; Seattle; New Orleans; and Dublin, Ireland. This year MBS members head for Asheville, North Carolina, from August 24–27, where, according to Palkovic, "Attendees enjoy guest speakers, tours, workshops, book auctions, a book swap, and an all-day book fair, but most of all, connecting with fellow miniature book enthusiasts and the camaraderie that miniature book lovers share." Nyman, who is hosting this year's event, said she expects approximately seventy attendees.
Most of the conclave events are for members only, except the book fair on Sunday, when collectors can meet up with publishers like Little Ledo Press and Plum Park Press and antiquarian dealers like Michael Garbett, Lux Mentis, and Ken Sanders Rare Books. The MBS will also award its annual distinguished book awards in its Miniature Book Competition and Exposition at the conclave; three winners become part of the international MBS's traveling exhibit and then move on to the MBS archives at the University of Indiana's Lilly Library.
Asheville seems an apt choice for a book lover's conference, offering as it does literary tourism in the form of the Thomas Wolfe's childhood home, O. Henry's burial plot, and the Carl Sandburg Home National Historic Site. George Vanderbilt's Biltmore estate, with its ten thousand-volume library, is also there. A pre-conclave workshop is planned at Asheville BookWorks, a community studio for printing and book arts workshops that is co-hosting the conclave. There, participants will have the opportunity for a hands-on lesson in creating pop-up books.
"Of course, the best part of the conclave is the people who attend," Knoertzer said. "We have a member who has attended every year since the group's founding in 1983, but no matter who or how many attend, the exhibits, workshops, and other events are fun and interesting for everyone. And it's even fun just to get together with people who enjoy the same things we do. Conclaves are always exciting and interesting."