Digest
Blurring the Lines Between Book and Art
Rare books, maps, and manuscripts at The European Fine Art Fair By Rena Silverman Rena Silverman is a cultural journalist who covers the personalities, artwork, and market trends of the international art world. She has written for Blackbook, Bomb, The Photo Review, and National Geographic's Pop Omnivore blog. Passionate about design, Rena collects rare art books with a special interest in typography.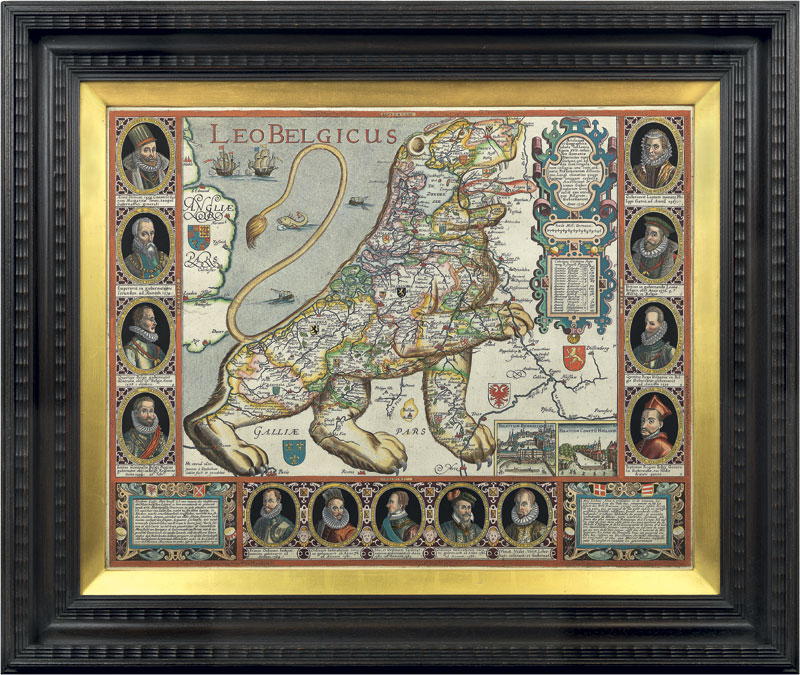 Daniel Crouch had been dreaming of his own stand at The European Fine Art Fair (TEFAF) ever since he first attended the annual event ten years ago, as an employee of Shapero Rare Books in London. And so when he received the coveted invitation for his own Daniel Crouch Rare Books, barely a year old at the time, to exhibit in spring 2011, he knew exactly what to bring to the table.
"I took my whole inventory!" he said. "I pretty much knew what to expect. It is fair to say, however, that it is somewhat more nerve-wracking to have one's name above the door," he said.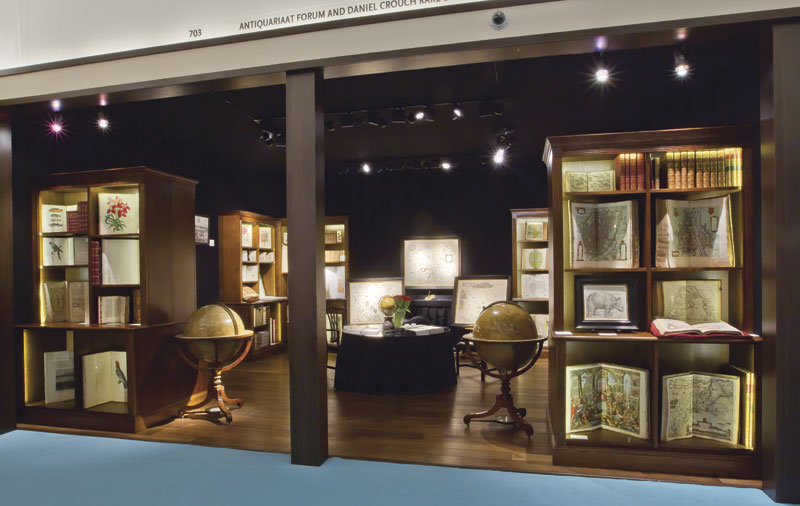 Often called the "museum in which everything is for sale," TEFAF is held each March in Maastricht, The Netherlands. Last year the fair celebrated its twenty-fifth anniversary, reaching its "silver jubilee." From March 16–25, more than 72,000 guests browsed the booths at the Maastricht Exhibition and Congress Centre, where artwork spanned some 7,000 years of history.
Last year, Crouch again proudly walked the purple-carpeted corridors. Besides getting a surprise greeting by Queen Beatrix of the Netherlands, he had a treasure to show off: a Rudimentum Novitiorum folio (1475), featuring the first printed maps of the world created in Lübeck for prospective members of the Catholic church.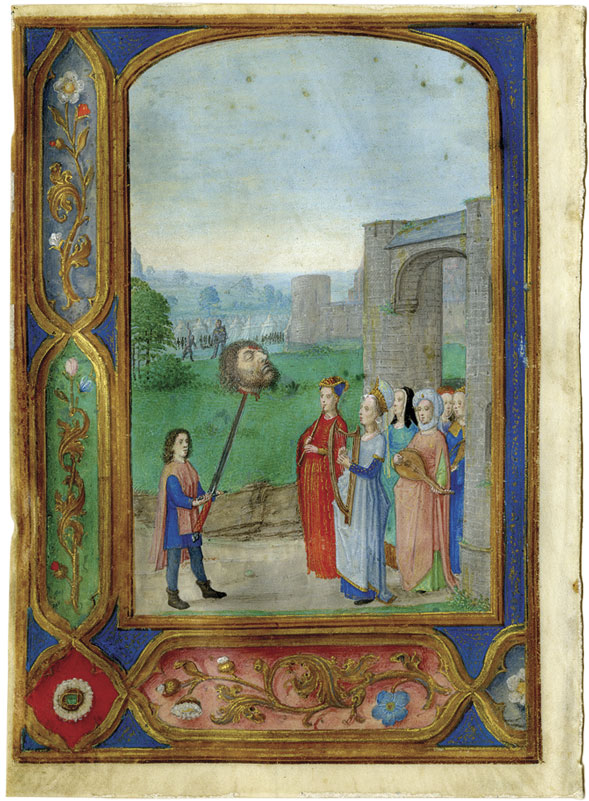 Meanwhile in the manuscripts section, longtime TEFAF participants, Les Enluminures of Paris, featured the Triumph of David (c. 1480s), a miniature by the Berlin Master of Mary of Burgundy that had not been on the market since the Firmin-Didot sale of 1884. One element that still springs to mind in this miniature manuscript priced just under €230,000 (around $295,000) is the border surrounding the image of David with Goliath's head on a stick. Geometric gold lines, partitioned sections of green, vermilion, and trompe l'oeil flowers swim against ultramarine backgrounds. (See what Les Enluminures is bringing this year.)
Not far from Les Enluminures was the booth of London's Sam Fogg, where excitement surrounded the early sixteenth-century Imhof Prayer Book. This 4" x 5" illuminated manuscript on vellum, which manages to hold thirty miniatures, twelve calendar pages, and eleven paintings despite its size, is the earliest dated work of Simon Bening of Bruges (1483–1561). The manuscript, which Fogg sold for €3.5 million ($4.5 million), was created as a personal prayer book for the wealthy Imhof family of Nuremberg.