Digest
Brooklyn's First Editions Club
Greenlight Bookstore reaches out to collectors of hypermodern firsts By A. N. Devers A. N. Devers' work has appeared in Lapham's Quarterly, Salon, Slate, Tin House, and other publications. She is the editor of Writers' Houses, a website dedicated to literary pilgrimage and writers' houses around the world. She's working on her first book.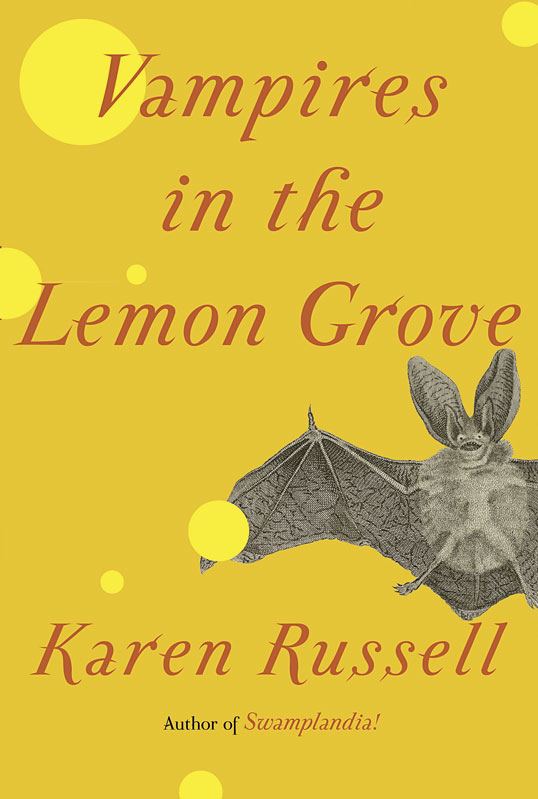 It's not easy to be a collector of contemporary first editions these days. You can't just walk into a bookstore on the book's release date and be guaranteed a first printing—all the right typos, none of the publicity stickers—particularly if advance notice of the book is strong. And you can't count on your online retailer to fulfill your heart's mint-condition desire. There's also nothing like the lack of printing, binding, and paper quality of today's books to deflate a collector's ache for beauty and substance. So many hardback books these days seem barely built to withstand a single beach read, let alone the test of time.
Even so, hypermodern first editions are still desirable, even though little may differentiate a first printing from a second or a third.
Heather O'Donnell, the owner of Honey & Wax Booksellers, an online rare and fine editions bookstore, explained why: "It's thrilling to encounter works of literature as they appeared before their greatness was universally hailed. I like to see a book as its first readers saw it—a copy of Bleak House divided into twenty individual parts, each in its bright pictorial wrapper, or a drab little cloth-bound volume that opens with 'Call me Ishmael.' Being around first editions not only teaches you about the past; it also teaches you to pay attention to the present, to identify what's worth saving in the endless casual circulation of stuff."
Luckily for collectors, change is afoot. As more people read digital editions, publishers are upping their game to compete for the book buyer's attention and returning to sturdier and more substantive packages for noteworthy releases. And independent bookstores, ever working on creative, meaningful ways of driving books into the hands of dedicated readers, are stepping into a curatorial role to solve the collector's dilemma of how to score spotless first editions of significant books.
Greenlight Bookstore, in Fort Greene, Brooklyn, inaugurated its First Editions Club (FEC) this past January. Co-owner Rebecca Fitting had heard of other stores doing first edition clubs, but except for a specialty program at mystery-focused bookshops, she realized there wasn't one operating in New York City. She and Greenlight's other co-owner, Jessica Stockton Bagnulo, established a five-person nominating committee for the FEC, consisting of four staffers and Erik DuRon, the manager of Bauman Rare Books in Manhattan. Every few months they read and debate titles they believe should be considered for inclusion in the program.
The nominating committee has found it difficult, on occasion, to get the selection down to one title per month. "We have to separate personal likes and dislikes from the big-picture potential caliber of a title. Books are subjective, and remaining impartial is a challenge," said Fitting. She also noted, "The in-house dialogue about the books as we all read them has been incredibly rewarding."
So far, Greenlight's early efforts show incredible promise. Their first selection for the club, George Saunders' Tenth of December, foreshadowed the January 6 profile of Saunders in The New York Times Magazine that declared in its headline, "George Saunders Has Written the Best Book You'll Read This Year." The article vaulted Saunders' new book onto the bestseller lists.
"It's a good example of someone whose voice is tuned to a cultural moment," said DuRon, who believes that first editions are meant to do just that, putting the reader "in closer communion with your author's original intention and the values of the cultural moment when the book was published," as well as the "the material form of the book itself."
Greenlight's next First Editions Club selection, Ayana Mathis' The Twelve Tribes of Hattie, was inducted into the Oprah Book Club 2.0. But because the publisher moved the pub date forward, Greenlight had to scrub its plans to offer the book as its February FEC pick, which speaks to how difficult it can be for stores to secure the appropriate editions of popular titles. Karen Russell's Vampires in the Lemon Grove became the second title instead, followed by Jonathan Dee's A Thousand Pardons in March and Jean Thompson's The Humanity Project in April. DuRon said of the attention of its first two selections, "I felt our choices were a validation. A confirmation."
"We need to select our titles far enough in advance so that we can confirm availability of first print editions with the publisher," explained Fitting. "We also need to ensure that they are true first prints, and not printed in any other country or form prior to inclusion in our program." In addition, the copies are signed and must be in perfect condition. Greenlight takes care to wrap them in Mylar covers before shipping. The cost to join the FEC is $250 for six months or $500 for a year.
Most of Greenlight's forty founding club members do not live in New York City, something the staff is actually thrilled about. Emily Russo Murtagh, the First Editions Club's coordinator, said, "As independent bookstores, we're constantly looking for ways to engage with our communities, whether local or national. One of the great things about this First Editions Club—apart from all the amazing books the committee gets to read—is that we're now connecting with readers and book lovers all over the country."