Collections@Large
Collecting Children's Literature
1942 Little Golden Books. A set of the first 12 books published simultaneously. NY: Simon & Schuster.
1943 Little Prince by A. St. Exupery. NY: Reynal & Hitchcock (also issued in Deluxe Edition). First edition in French appeared the same year.
1945 Stuart Little by E.B. White. NY: Harper and Brothers.
1947 Goodnight Moon by Margaret Wise Brown. NY: Harper Brothers.
1949 Big Snow by Berta and Elmer Hader. NY: Macmillan.
1950 The Lion, the Witch and the Wardrobe by C.S. Lewis. London: Bles.
1950 Pippi Longstocking by Astrid Lindgren. NY: Viking. First edition of the Swedish Pippi Langstrump appeared in 1945.
1952 Charlotte's Web by E.B. White. New York: Harper Bros.
1952 The Borrowers by Mary Norton. London: Dent.
1955 Eloise by Kay Thompson. NY: Simon & Schuster.
1955 Harold and the Purple Crayon by Crockett Johnson. NY: Harper & Bros.
1957 The Cat in the Hat by Dr. Seuss. NY: Random House.
1958 A Bear Called Paddington by Michael Bond. London: Collins.
1961 James and the Giant Peach by Roald Dahl. NY: Harper and Bros.
1962 A Wrinkle in Time by Madeleine L'Engle. NY: Ariel.
1962 A Snowy Day by Ezra Jack Keats. NY: Viking Press.
1963 Where the Wild Things Are by Maurice Sendak. NY: Harper & Row.
1964 The Giving Tree by Shel Silverstein. NY: Harper & Row.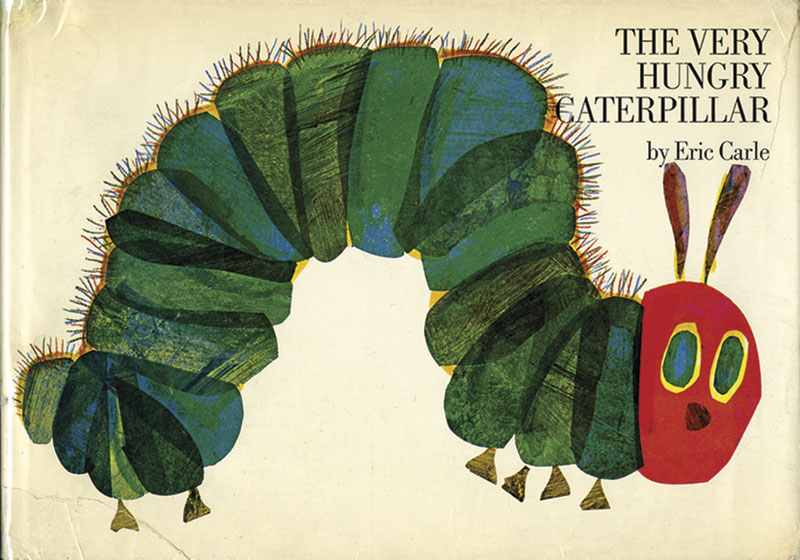 1970 Very Hungry Caterpillar by Eric Carle. Cleveland: World.
1972 Watership Down by Richard Adams. London: Rex Collins (Also 1976 Limited Edition, which is the first edition with illustrations, illustrated by John Lawrence).
1985 Polar Express by Chris Van Allsburg. Boston: Houghton Mifflin.
1997 Harry Potter and the Philosophers Stone by J.K. Rowling. London: Bloomsbury.