In The Library
George Washington's New Library
After years of planning and acquisition, the $100-million Fred W. Smith Library Opened at Mount Vernon By Christopher Lancette Christopher Lancette is a Silver Spring, Maryland–based writer with a passion for studying the American Revolution.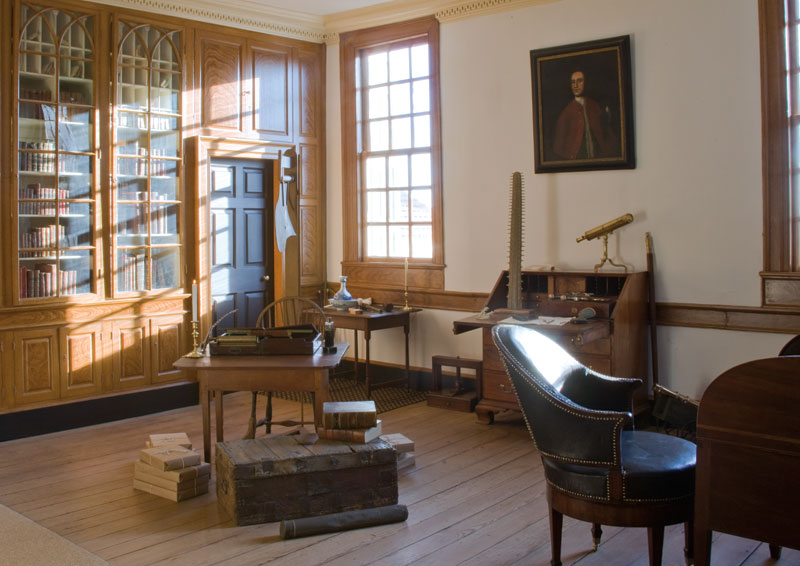 Step into the newly opened Fred W. Smith National Library for the Study of George Washington and you recognize immediately that something special is happening. The $100-million, 45,000-square-foot library on the grounds of Washington's Mount Vernon estate in Virginia, which officially opened on September 27, is not a research institution calling out to only the academic elite. Instead, it's a library that places a premium on serving everyone with an interest in studying America's first president and commander in chief.
"We want to qualify the word 'scholar' broadly," said Mark Santangelo, chief librarian at the Fred W. Smith library. "We want to be open by appointment to anyone with a bona fide research question that can be investigated through our collections. If it applies, we want to open the doors for you and have you come in, regardless if you're a Pulitzer Prize winner, or if you're an elementary school teacher, or a student."
The amount of material at patrons' fingertips is massive: More than 12,000 books, journals, audio-visual items, and electronic resources; 2,500 rare books, including forty-six volumes owned by George Washington; 6,000 historical manuscripts; and more than 5,000 scrapbooks, photographs, postcards, and other memorabilia. The files of The Papers of George Washington project will be permanently housed in the library, along with archives and extensive microfilm of the early records of the Mount Vernon Ladies' Association, the private, non-profit organization that owns and operates the estate.
"A collection of books alone doesn't make a library in as much as a collection of objects doesn't make a museum, yet we have this fantastic material," Santangelo said. "Many of the manuscripts in our holdings are undocumented and under-utilized. For the first time in our history the new library will allow us a platform to promote our extraordinary collections."
Recreating Washington's personal library is also part of the plan. In anticipation of the opening, the library has made some high-profile purchases. In June of 2012, the Mount Vernon Ladies' Association placed the winning bid on Washington's personal copy of The Acts of Congress at Christie's. The rare volume includes Washington's annotated copy of the Constitution, Bill of Rights, and other legislation passed by the first Congress. The book left Mount Vernon in 1876 and exchanged hands a few times before its return to Washington's home last year. The final price tag: $9.8 million. Then, at Sotheby's in June of 2013, the Fred W. Smith Library paid $1.2 million for a lot of eight books from Washington's original library.