Beauty & the Book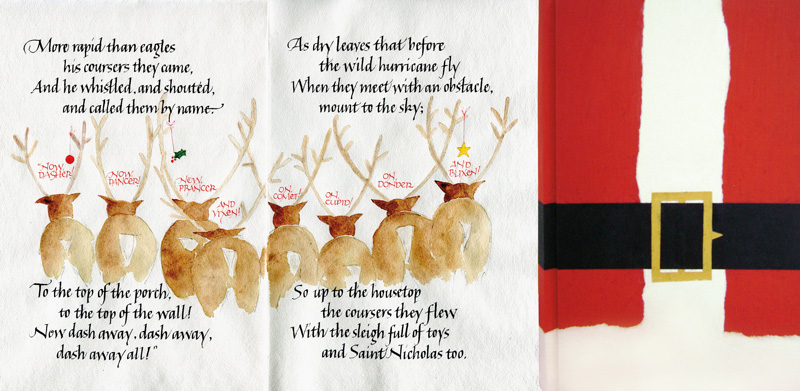 This year we're highlighting fine press or artist's books that caught our eye in 2015. Contemporary art and book dealer Priscilla Juvelis of Kennebunkport, Maine, is offering a book that couldn't be more perfect for the season: an illuminated artist's book of the Clement Clarke Moore classic known as "The Night Before Christmas." Created in a "named" (after Santa's reindeer) edition of ten on handmade "North Pole white" paper, hand painted and lettered by Nancy Ruth Leavitt. Price: $3,750.
Courtesy of Priscilla Juvelis.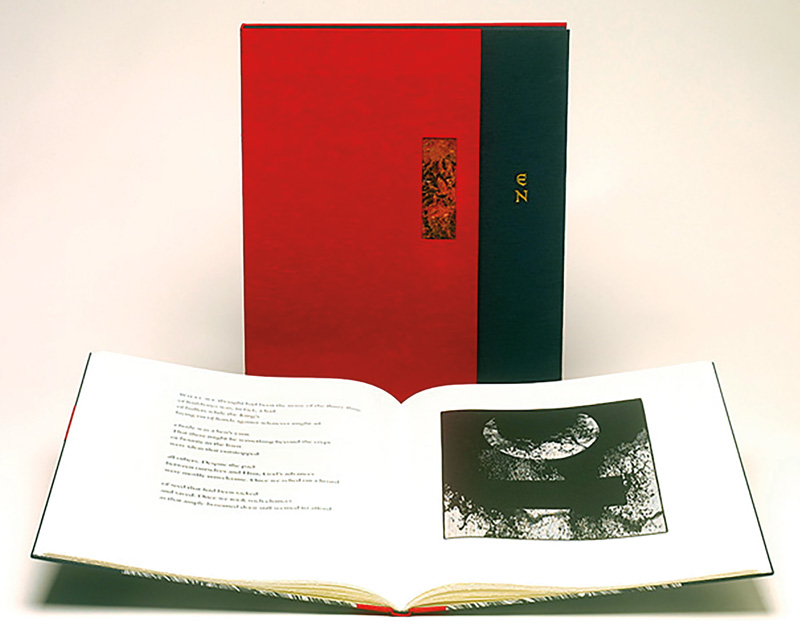 Books Tell You Why of Mt. Pleasant, South Carolina, has this gorgeous 2015 Paul Muldoon/Barry Moser collaboration, Encheiresin Naturae, from Nawakum Press. Muldoon's sonnets respond to Moser's fifteen abstract relief engravings. Price: $5,700.
Courtesy of Books Tell You Why.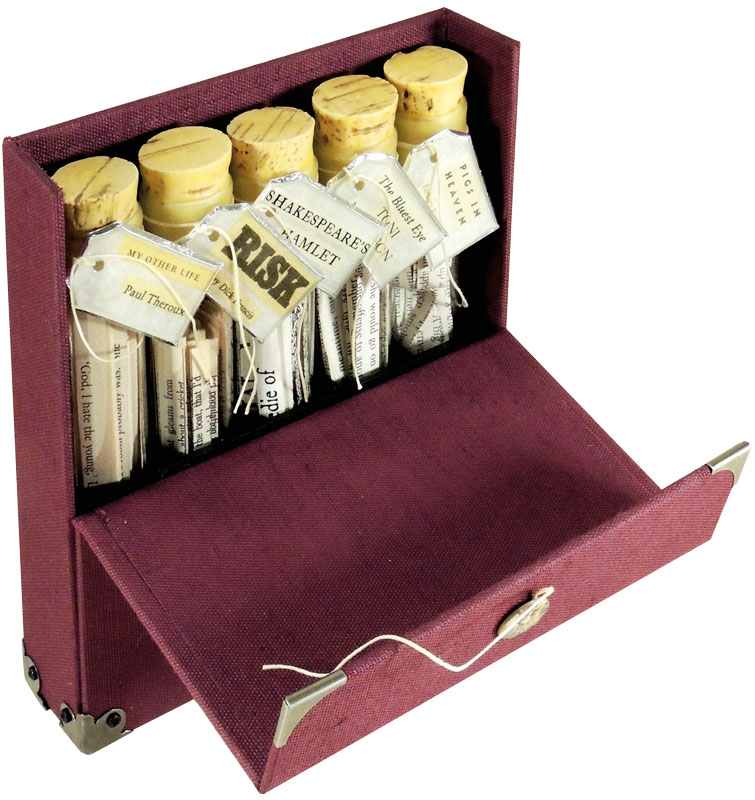 And from Kelmscott Bookshop of Baltimore, Maryland, one can choose from a selection of works by book artist Ginger Burrell of California's Midnight Moon Press. This innovative work, Reliquary, imagines "a time when all but a few physical books have been destroyed," writes the artist. She created ten reliquaries, each containing five glass test tubes into which shreds of discarded books have been stuffed. The five books encapsulated for this copy (#7) are My Other Life by Paul Theroux, Risk by Dick Francis, Shakespeare's Hamlet, The Bluest Eye by Toni Morrison, and Pigs in Heaven by Barbara Kingsolver. Price: $275.
Courtesy of Kelmscott Bookshop.