Digest
Like a Rock Star, Shakespeare's First Folio Goes on Tour
"Most often, people don't think about the logistics behind these kinds of events," said Whidden. "They're not thinking about how an artifact gets from the lender to the location, but there's a whole team of people involved in making that happen in a safe way." Adding a wrench to the works is the fact that the First Folio will travel to many locations that have never hosted an exhibition of this caliber. During its yearlong tour, the Folio will visit university libraries, museums, and public libraries alike.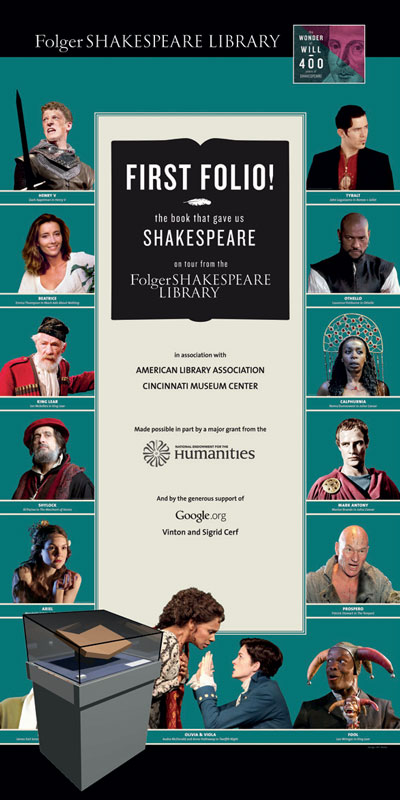 A total of eighteen First Folios will be on display during the tour; six will travel at any one time, and each chosen location will host the book for three to four weeks. All of the First Folios will return to the Folger by January 2017.
How will the Folios be transported from the Folger to temporary homes all over the country? That's top secret. Whidden won't disclose details, but her team is planning for contingencies from conservation malfunctions to bad weather to natural disasters. "Nothing is risk-free," she said. "But minimizing those risks is something we care very deeply about."
"You never know what kind of things will happen," said Natasha Lyandres, head of rare books and special collections at the University of Notre Dame's library. As one of the first stops on the tour, Notre Dame has been preparing for the Folio's arrival for months.
Lyandres admitted that the Folger's exhibition requirements are stringent. Qualifying institutions had to demonstrate that they had sufficient space, administrative support, and the ability to meet environmental and security protocols. They are also required to organize several related events during the Folio's stay. At Notre Dame, the rare books and special collections room at the Hesburgh Library will mount its own complementary exhibit, school outreach, and performances with the school's Shakespeare program.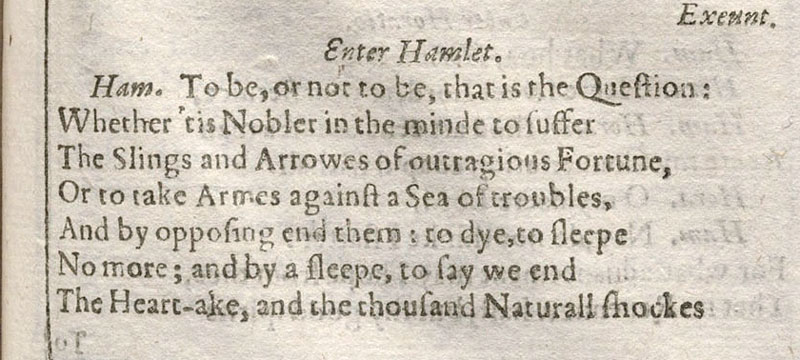 The list of pre-show to-dos was long, but that didn't dampen enthusiasm at Notre Dame. "For us, this is a chance to build new connections with the community," said Lyandres. "Though we're a private university, anyone can come and use our collection. This is a chance to reiterate that with something unique and marvelous."
Scott Jackson, executive director of the school's Shakespeare program, is just as excited. "This could very well be a once-in-a-lifetime opportunity," he said, one that will bring Shakespeare "to the center of our campus conversation." Jackson said he sees the Folio as a banner for the campus and the wider community to rally around.
Instead of sold-out stadiums filled with screaming fans, the First Folio will garner more modest—and hushed—forms of appreciation. The aim is to showcase Shakespeare's rich legacy not only to a new generation, but also to those outside of the few places where Folios are usually kept. "A personal encounter with the First Folio is very meaningful," said Whidden.