Digest
Little Women at 150
Louisa May Alcott's famous novel never gets old By Barbara Basbanes Richter Barbara Basbanes Richter is a regular contributor to this magazine in print and online, and is a professional ghostwriter with two Amazon.com bestsellers.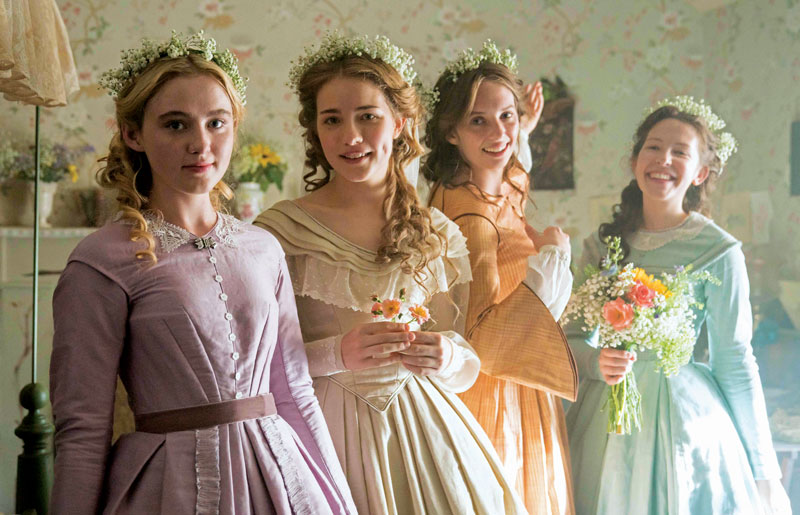 It's been 150 years since Louisa May Alcott introduced readers to sisters Meg, Jo, Beth, and Amy March in Little Women. Originally published in 1868 and 1869 in two volumes, the classic has remained consistently in print, been translated into fifty languages, and inspired dozens of miniseries and documentaries. The sesquicentennial brings a slate of celebrations in honor of Little Women and its creator, who has encouraged generations of women "to take Fate by the throat and shake a living out of her."
One of the more unexpected tributes is a footrace, held in Alcott's hometown of Concord, Massachusetts, every September. "Running was one of the delights of my early days," Alcott wrote. "I must have been a deer or a horse in some former state, because it was such a joy to run." Alcott turned to sprinting through the streets to combat writer's block, and the race follows a similar route around town. This year, three-time Boston Marathon winner and Olympian Uta Pippig will serve as the race's honorary chairperson.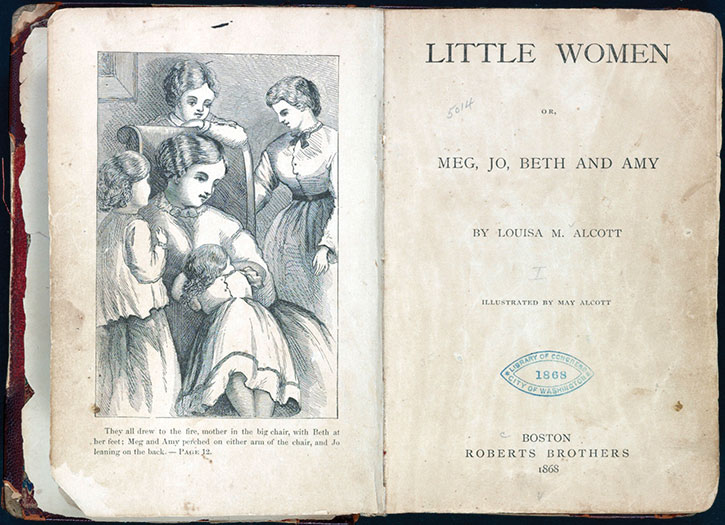 "Alcott was so ahead of her time," explained Jan Turnquist, executive director of Orchard House, Alcott's home-turned-museum. "As recently as the 1970s, people believed that women had no business running, but she ran to nourish her body and mind. In her own time, running was considered unladylike and even dangerous." While serving as a nurse in the Civil War, Alcott fit in her workouts in the pre-dawn hours before the demands of the day wore her out—a surprisingly relatable sentiment shared by many twenty-first-century runners.
Over the summer, Orchard House will host a lecture and workshop series exploring the sustained appeal and significance of Little Women. "On the surface, Little Women is a 'girls' book—a coming of age story," said Turnquist. "It remains a touchstone because it's so complex: struggles of conscience, tests of loyalty, and finding personal empowerment."
Also marking the book's anniversary is a graphic novel adaptation of Little Women, to be published by Little, Brown and Company in November. Set in modern times, these multicultural Marches live in a Brooklyn brownstone, but love and devotion to family remain paramount in the rewrite. "I loved Little Women growing up," commented author Rey Terciero in a statement to Multiversity Comics. "I wanted to be sensitive with the heavy topics while staying true to Alcott's vision of empowering young women."
Every generation since 1917—when the first (silent) Little Women film debuted—seems to require its own on-screen version, too, and on Mother's Day, PBS's Masterpiece launched a three-part miniseries with a star-studded cast including Emily Watson, Michael Gambon, and Angela Lansbury. A documentary chronicling the importance of Orchard House and the real-life inspiration for the March family aired in conjunction with the miniseries.
Little Women has universal appeal. Indeed, it is the second most popular title among Japanese women behind Anne of Green Gables. Why? "Sexism persists in Japan," said Turnquist. "Women there would like a little more agency, and Alcott walked that fine line of advancing women's rights while still loving and caring for her family." On a recent visit to Japan, Turnquist met with the Empress Michiko, who confided that her favorite book was Little Women.
"Despite the challenges of war and poverty, the family always valued and cherished the simpler things in life," said children's librarian Nicole Basbanes Claire, who read Alcott's novel as a precocious eleven-year-old (and who is, in full disclosure, this writer's sister).