Feature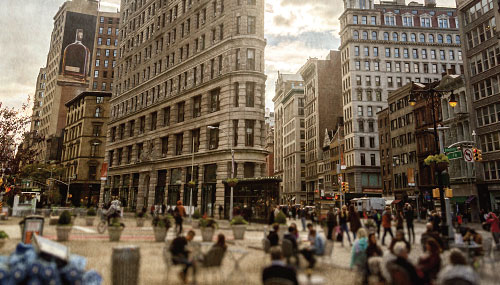 Join us for Rare Book Week in New York City. From March 5 to March 12, dozens of antiquarian book fairs, auctions, and exhibitions are open and available to collectors and bibliophiles. There's so much to see and do—here's a short guide to help you navigate. For a complete guide visit RareBookWeek.org.
New York Antiquarian Book Fair
Sponsored by the Antiquarian Booksellers' Association of America and the International League of Antiquarian Booksellers, the NYABF opens with a preview Thursday evening, March 7, and runs through Sunday, March 10, at the Park Avenue Armory at 643 Park Ave. Over 200 American and international dealers will display an astonishing array of rare books, fine art, maps, manuscripts, and ephemera. Plus, a lecture series on Saturday, 1-6 p. m., and "Discovery Day" appraisals on Sunday, 1-3 p. m. Admission: $60 for preview pass, $45 run of show, $25 daily, $10 for students carrying a valid school ID. For more information, visit nyantiquarianbookfair.com.
Highlights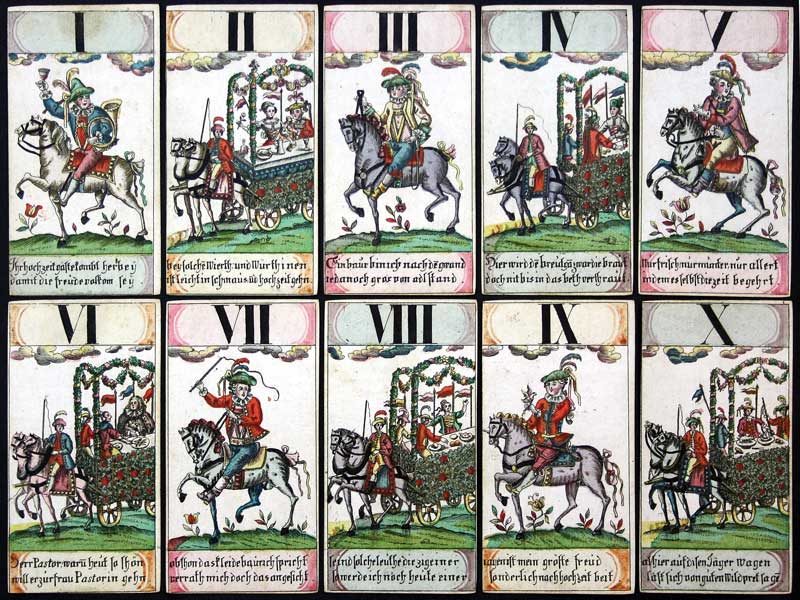 In case you haven't heard, tarot is hot again, which makes this highlight from Antiquariat Steffen Völkel GmbH timely as well as beautiful. Here we have all seventy-eight colored woodcut cards from Andreas Benedict Göbl's famous tarot for the wedding of Emperor Joseph II with Maria Josefa of Bavaria. Made in Munich in 1765. Price: $16,500.
Courtesy of Antiquariat Steffen Völkel GmbH.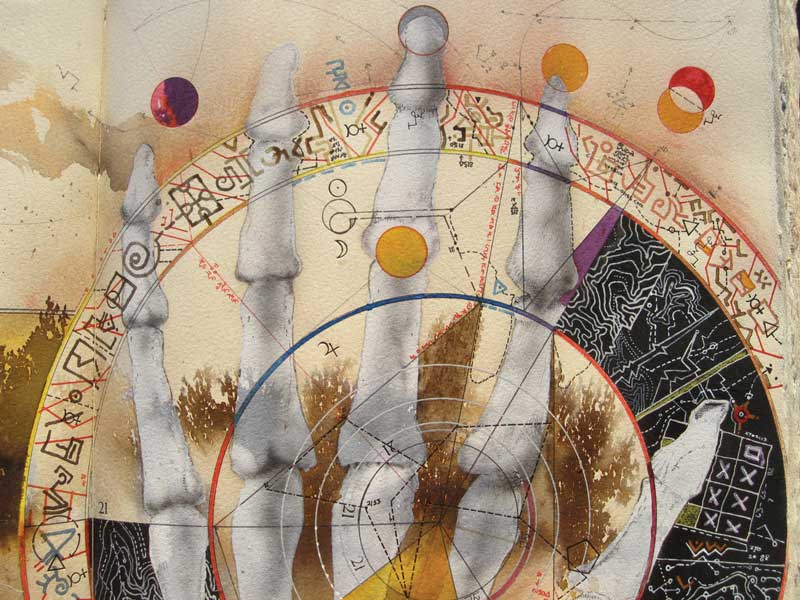 Lux Mentis Booksellers puts the spotlight on Timothy Ely's Bones of the Book: An Oblong Identity, a one-of-a-kind manuscript book of elaborate painted and drawn folios contained within a finely crafted binding. Price: $100,000.
Courtesy of Lux Mentis Booksellers.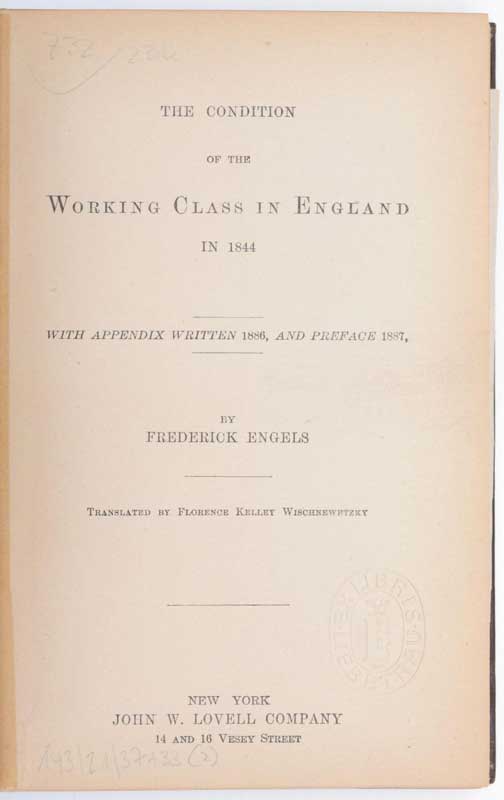 Hungary's Földvári Books, which specializes in avant-garde and modern art and literature, will bring the extremely scarce, first English edition of Friedrich Engels' first book, The Condition of The Working Class in England (1887). Price: $20,500.
Courtesy of Földvári Books.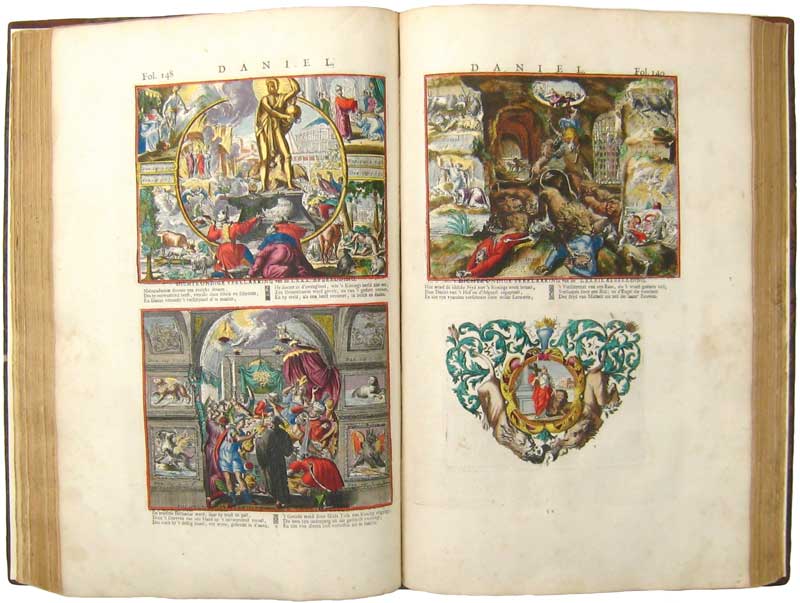 Antiquariaat De Roo, the Dutch bookselling firm, will exhibit this beautifully hand-colored and richly illustrated edition of a large print bible named Groot Waerelds Tafereel, printed in Amsterdam in the early eighteenth century. Price: $38,500.
Courtesy of Antiquariaat De Roo.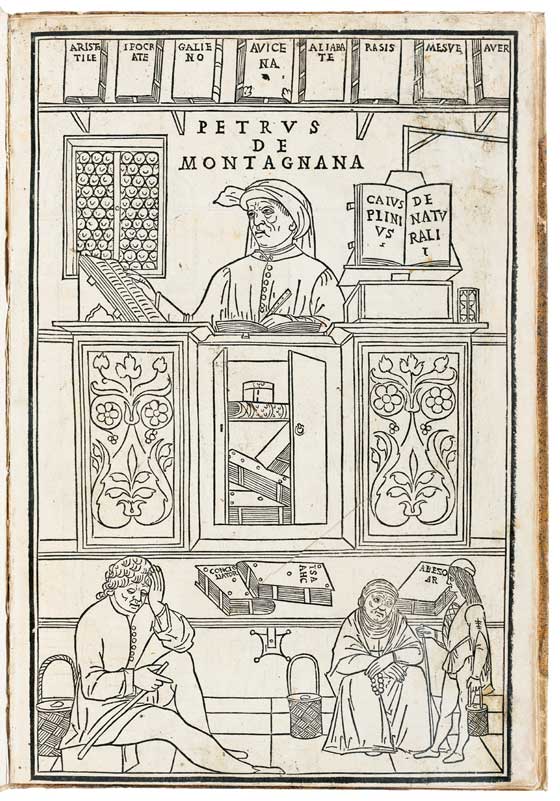 Johannes Ketham's famously illustrated early medical book, Fasciculus Medicinae, printed in Venice in 1500 and bound in eighteenth-century half-vellum, will be offered by the Paris-based Librairie Amélie Sourget. Price upon request.
Courtesy of Librairie Amélie Sourget.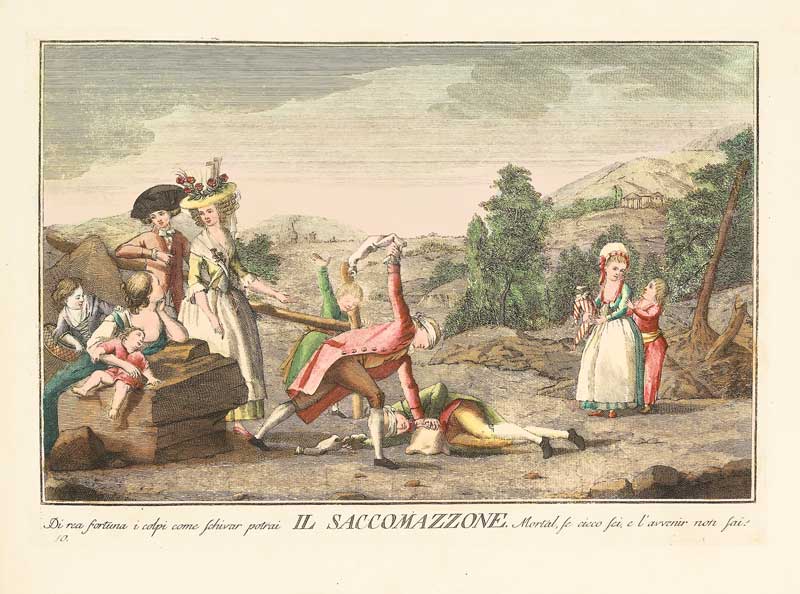 Also coming in from Paris, to be found in Librairie Camille Sourget's booth, is an exceedingly rare suite of watercolors depicting games and entertainments in Tuscany in the eighteenth century, executed by Giuseppe Piattoli for Trattenimenti e Feste Annue … (Florence, 1790). Price: $63,000.
Courtesy of Librairie Camille Sourget.