Use any combination of keyword, category, or state to search for resources.
Companies by Letter
Despalles Editions
Kirchstrasse 44 | Mainz, 55124, Germany
Diana's Books
dianasbooks.com | Chester, VA 23831
Americana, Appalachia, Culture, Ephemera, Genealogy, History, Occult, Signed Editions, Spirituality, Virginiana
Distinctive Books
HC 60 Box 197 Rocky Ridge | Mona, UT 84645
Distinctive Books
HC 60 Box 197, Rocky Ridge | MONA, UT 84645
Mallard House, Broadway Lane, South Cerney | Cirencester, GL7 5UQ, United Kingdom
Established in 1988 Dominic Winter's business has gained an international reputation for high quality auctions of books and related paper collectables including maps, prints, photographs, manuscripts, documents, archives and autographs. Additional specialist departments and sales including fine art & antiques, medals & militaria, royalty & historical memorabilia, coins & stamps, etc, mean that Dominic Winter now offers a one-stop auction sales platform for complete estates.
Donald Magee Fine and Rare Books
581 Wapping Road | Portsmouth, RI 02871
Dox' Bux
247 Montrose Street | Winnipeg, MB R3M 3L9, Canada
Dragon Castle Books
3142 N. Rainbow Blvd | Las Vegas, NV 89108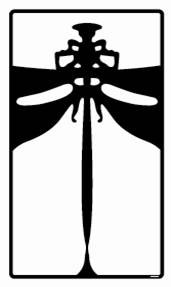 670 Park Avenue | Woonsocket, RI 02895
DreamHaven Books
2301 East 38th Street | Minneapolis, MN 55406
Duncan's Books and More
4620 North 19th Avenue | Phoenix, AZ 85015
21 - 31 of 31 records
‹ Prev
Page of
2