Use any combination of keyword, category, or state to search for resources.
Companies by Letter
Solvang Book Co.
1680 Mission Drive | Solvang, CA 93463
Spafford Books
P.O. Box 4373 | Regina, SK S4P 3W7, Canada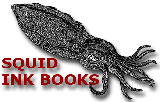 2979 E. Placita Santa Lucia | Tucson, AZ 85716
Squirrel Away Books
719 16th Street SW #3 | Loveland, CO 80537
PO Box 45 | Welland, ON L3B5N9, Canada
Palermogatan 19 | Stockholm, 11556, Sweden
Stuart Bennett Rare Books
P.O. Box 22855 | Charleston, SC 29413
P.O. Box 973 | Yarmouth, ME 04096
19th and early 20th Century literary first editions: Alcott, Conrad, Cooper, Crane, Dickens, Doyle, Eliot, Emerson, Hardy, Harris, Hawthorne, Irving, James, Kipling, London, Longfellow, Melville, Meredith, Poe, Stevenson, Thackeray, Thoreau, Trollope, Twain, Verne, Wells, Whitman, Wilde, etc.
Sutton Park Books
5926 Sutton Park Place | Cupertino, CA 95014


850 S. Broadway Street, Suite A | Walnut Creek, CA 94596

104 East 25th Street | New York, NY 10010
Founded in 1941, Swann is the largest specialist auctioneer of Works on Paper in the world. Swann conducts approximately 40 sales a year, with departments devoted to Books, Autographs, Maps & Atlases, Photographs & Photobooks, Prints & Drawings, Vintage Posters, African-American Fine Art and Illustration Art. An auction house of collectors, for collectors.
21 - 31 of 31 records
‹ Prev
Page of
2