Your search returned 12 result(s)

3500 Maple Avenue, 17th Floor | Dallas, TX 75219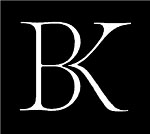 Kenaupark 30 | Haarlem, 2011 MT, Netherlands
Twice a year (May and November) large auctions of books, manuscripts and art
Mallard House, Broadway Lane, South Cerney | Cirencester, GL7 5UQ, United Kingdom
Established in 1988 Dominic Winter's business has gained an international reputation for high quality auctions of books and related paper collectables including maps, prints, photographs, manuscripts, documents, archives and autographs. Additional specialist departments and sales including fine art & antiques, medals & militaria, royalty & historical memorabilia, coins & stamps, etc, mean that Dominic Winter now offers a one-stop auction sales platform for complete estates.
Phone:
+44 (0) 20 7871 2640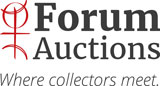 220 Queenstown Rd. | London, SW8 4LP, United Kingdom

1338 West Lake Street | Chicago, IL 60607
Hindman Auctioneers is one of the nation's leading auction houses. Our Fine Books and Manuscripts department holds regularly scheduled auctions of books, manuscripts, and cartography in all fields, including Americana, natural history, travel and exploration, science, literature, livres d'artiste, fine bindings, fine press, and more.
Kestenbaum & Company
242 West 30th Street, 12th Floor | New York, NY 10001
Auctioneers of Fine Judaica: Hebrew Printed Books, Manuscripts, Autograph Letters, Jewish Art, and Antique Ceremonial Objects. Fine Musical Instruments
3850 Gaskins Road, Suite 220 | Richmond, VA 23233
Established in 1977, Old World Auctions has become the largest auction house specializing in cartography. We hold quarterly auctions featuring Maps, Atlases and History Books from the 15th-19th centuries. We offer a 100% money-back guarantee on everything we sell.
Monthly Internet auctions & Internet Gallery | Clearwater, FL 33765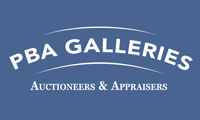 605 Addison St | Berkeley, CA 94710
274 Cedar Hill Street | Marlborough, MA 01752
Palermogatan 19 | Stockholm, 11556, Sweden

104 East 25th Street | New York, NY 10010
Founded in 1941, Swann is the largest specialist auctioneer of Works on Paper in the world. Swann conducts approximately 40 sales a year, with departments devoted to Books, Autographs, Maps & Atlases, Photographs & Photobooks, Prints & Drawings, Vintage Posters, African-American Fine Art and Illustration Art. An auction house of collectors, for collectors.