Your search returned 6 result(s)
Albuquerque Antiquarian Book Fair
2405 Kestrel Ct. NW | Albuquerque, NM 87107
Friday & Saturday, March 13-14, 2020

P.O. Box 247 | Lexington, MA 02420
Top book, print and ephemera shows in the Northeast. Annual shows in Boston MA, Greenwich CT, New York City, Brooklyn NY and now DC. Check website for dates and details. Good dealers always welcome.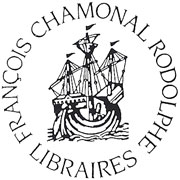 5 rue Drouot | Paris, 75009, France
Founded in Paris in 1890, the LIBRAIRIE CHAMONAL specializes in rare and antique books on Travel, Medicine, Science, Gastronomy, and the Napoleonic Empire, as well as drawings, engravings, documents and fine bindings from the 15th to the 19th century.
PO Box 9252 | Denver, CO 80209
The 36rd Annual Rocky Mountain Book & Paper Fair will be held on Friday & Saturday August 7 & 8, 2020 at the Denver Mart. Exhibitors from across the nation will bring their best antiquarian books, maps, posters, and ephemera to Denver.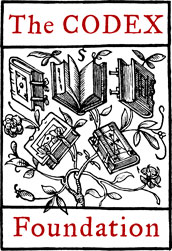 2203 4th Street | Berkeley, CA 94710
The CODEX Foundation exists to promote the contemporary hand-made book as a work of art in the broadest possible context and to bring to public recognition the artists, the craftsmanship, and the rich history of the civilization of the book. The Foundation publishes and holds biannual Book Fairs and Symposiam.