Your search returned 5 result(s)
AbeBooks.com
Suite 500, 655 Tyee Road | Victoria, BC V9A 6X5, Canada
Adelbors
box 1822 | brooklyn square, 0075, South Africa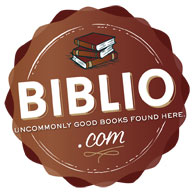 P.O. Box 1211 | Asheville, NC 28802
A global marketplace specializing in used, collectible, rare, and out of print books. Shop online, create saved searches, wish lists, and explore millions of books listed by thousands of independent booksellers around the world.
P.O. Box 1211 | Asheville, NC 28802
A robust rare book metasearch for serious collectors. Includes want lists, wishlists, POD and ebook exclusion, and advanced search options.
Snowball Bookshop
564 W. Tuscarawas Ave | Barberton, OH 44203