Your search returned 4 result(s)
Aimone Book Appraisal
2412 Sunup Drive | Las Vegas, NV 89134
Books, manuscripts and map appraisals Accredited Senior Member, American Society of Appraisers, certified in Personal Property/ Books; USPAP compliant.


51 Huntington Rd. | Hadley, MA 01035
We specialize in modern literary first editions, signed and inscribed books and association copies, and literary archives and appraisals. We have been issuing catalogs of literary firsts since 1981, and assisting authors in placing their archives since 1992.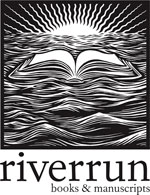 631 Saw Mill River Road, Suite 2N | Ardsley, NY 10502
Handling fine, rare and unusual books & manuscripts of all periods. Specializing in early printed and illustrated books, literature, fine press, science, and Americana. Qualified appraisals performed.
274 Cedar Hill Street | Marlborough, MA 01752