In Search of Historic Ireland
Forum Auctions' March sale highlights the Emerald Isle. By Peggy Carouthers Peggy Carouthers lives in North Carolina and is the editor of custom content at Journalistic Inc.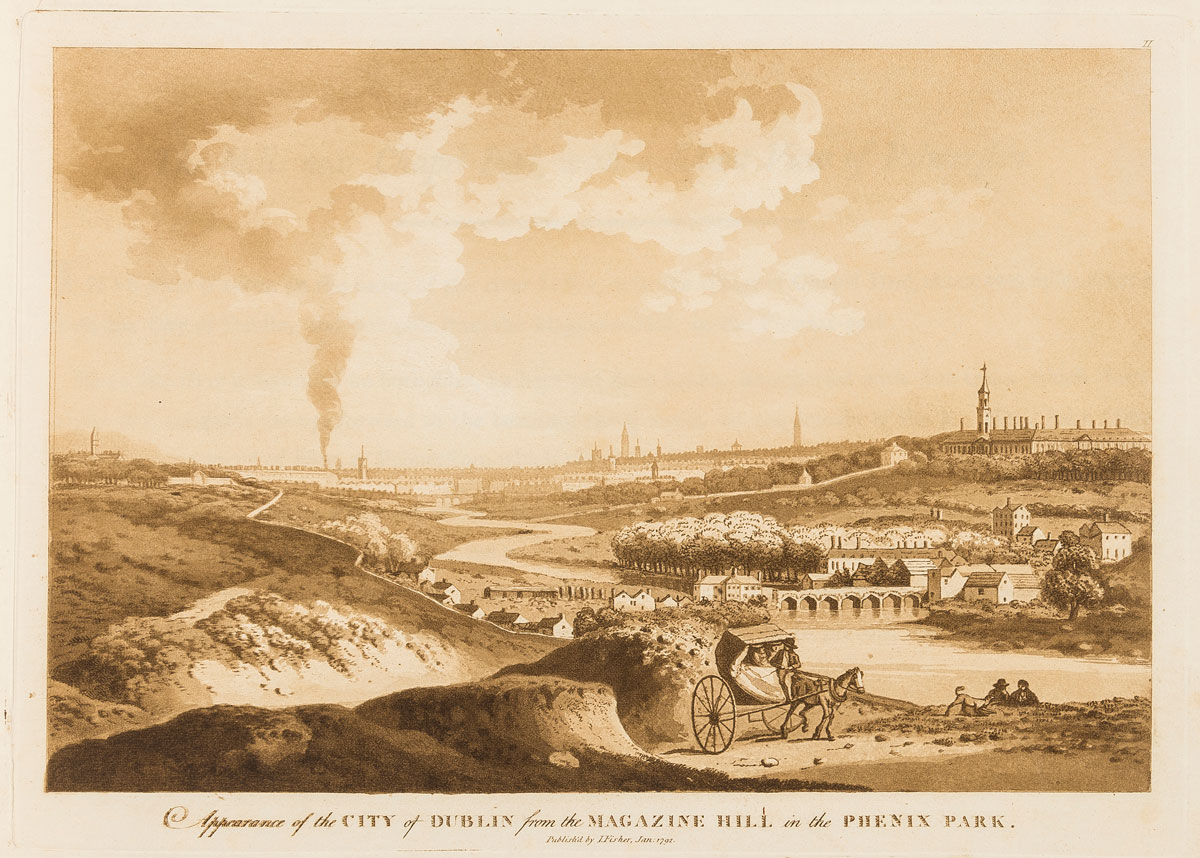 On March 22, Forum Auctions will hold its second book sale of the year. Though the house is less than two years old, it is already holding sales for fine books and works on paper every other month. The March sale includes a wide variety of material, such as travel books, English and Continental literature and history, and manuscripts, with values ranging from about $400-10,000.
The sale will also include unique sections, such as books owned by or inscribed "to" or "from" Edward Jenner, whose vaccination to prevent smallpox paved the way for immunology. A group of playbills from plays in which Charles Dickens acted will also be included in the sale. "These are playbills of British provincial theaters where Dickens would be appearing," said Rupert Powell, deputy chairman and head of books at Forum. "It is really quite rare to have the playbills coming up for sale. There's quite a big group of those, including one that's actually annotated by Dickens himself, so that's a one-off that's very nice."
Nearly one hundred lots in the sale will contain Irish material, including imprints; books on Irish topography, literature, and religion; atlases; plate books; and fine bindings by Irish binders.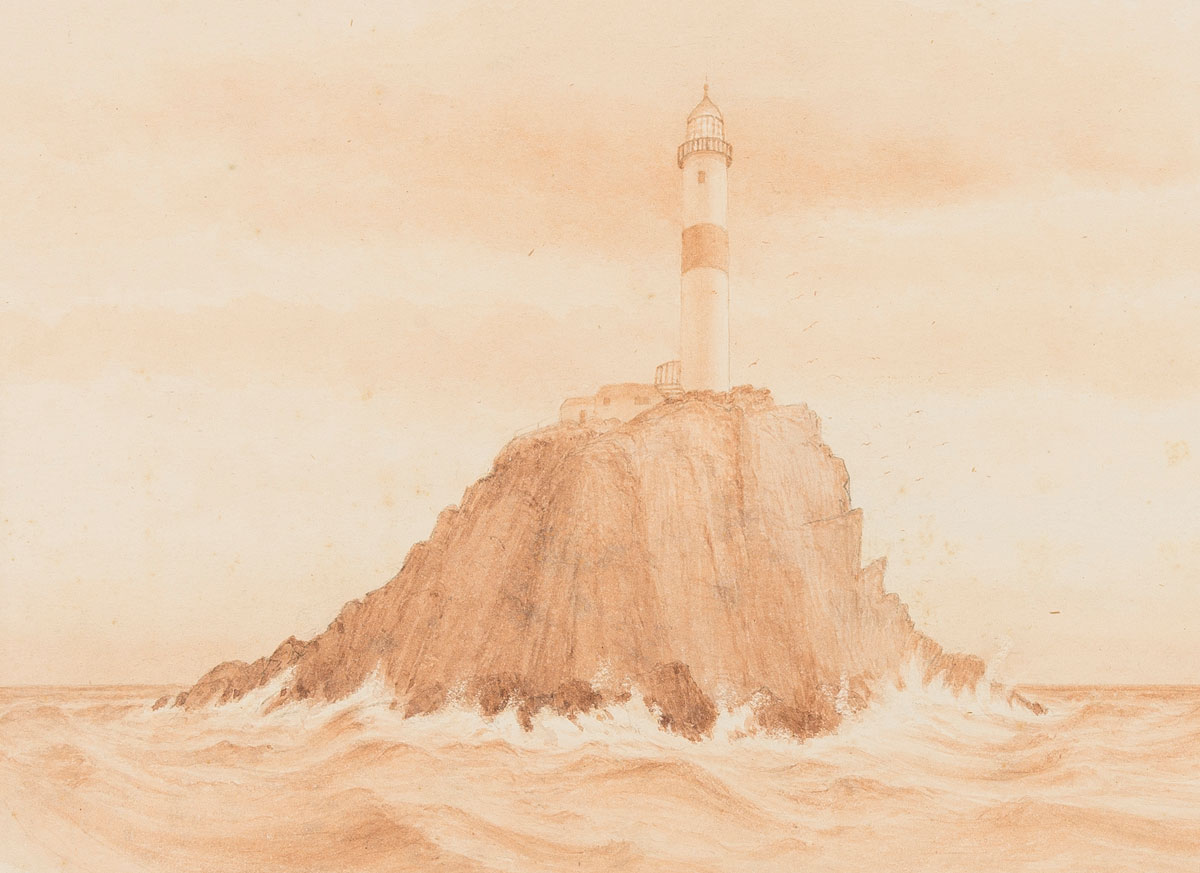 One lot is a collection of 125 drawings, watercolors, and sketches of Irish lighthouses by Robert Callwell, commissioner of Irish Lights and author of A Short History of the Lighthouses of Ireland. The estimated value is £6,000-8,000 ($8,500-11,000).
"They are absolutely gorgeous," Powell said. "What research we've found, however, doesn't give much biographical information about Callwell, so I suppose this will give somebody who buys the lot something quite crunchy to get stuck into pictorially if not necessarily in his life."
A first edition of The History of the Town and County of the Town of Galway by George Hardiman in a Mullen of Dublin binding will be auctioned and is estimated at £1,000-1,500 ($1,500-2,000). "This is in spectacularly lovely condition," Powell said. "It's green morocco, as many Irish bindings are, and it's signed in gilt by Mullen along the fore-edge of each cover."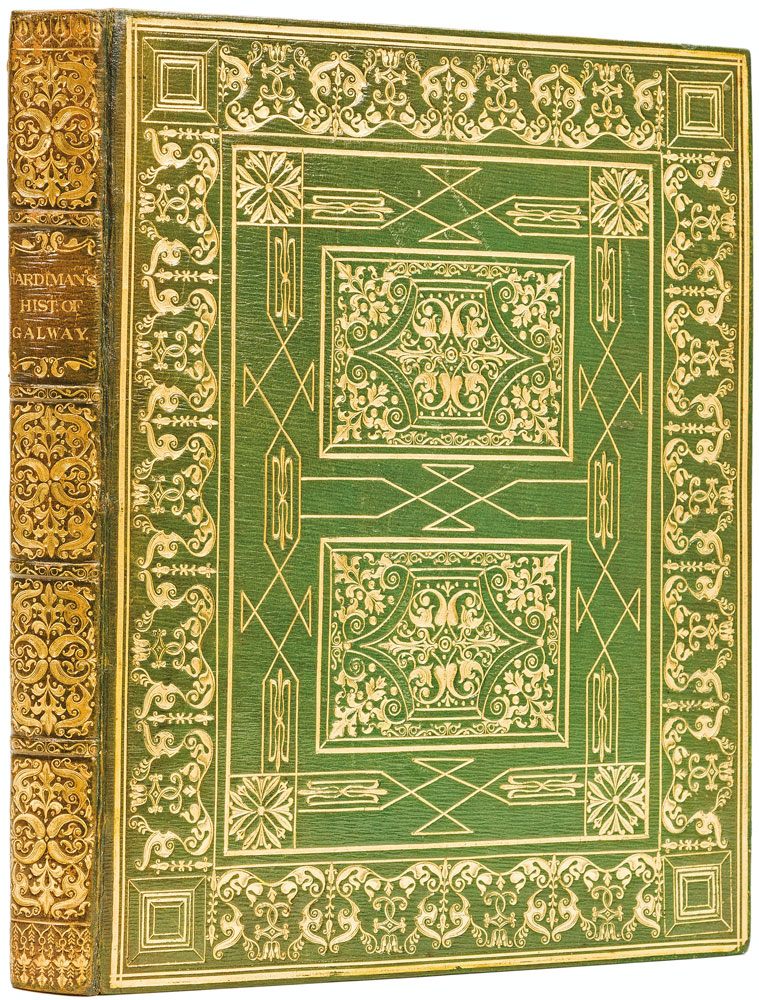 Jonathan Fisher's Scenery of Ireland Illustrated in a Series of Prints of Selected Views, Castles, and Abbies will also be up for sale, worth an estimated £3,000-4,000 ($4,000-5,500). This book is one of the earliest collected views of Ireland and was so successful when it was published that it inspired a new wave of tourism to the Irish countryside. The book also contains a list of subscribers showing that fewer than one-hundred copies would have been printed.
"It's a rare book, and not many copies have survived intact," Powell said. "I imagine some of these plate books are rare because they were so attractive. Over the years they were broken up, and the individual plates were hung on walls, so to find a complete book is quite unusual. There are a few plates that have been trimmed and mounted, but generally they are in nice condition."
Whether buying or consigning, Forum Auctions offers a wide variety of material and a friendly, experienced team. "All of us here have a lot of experience in the auction world, so we're happy to help anybody who wants to either buy or sell rare books or works on paper at auction," Powell said.