The Mysterious Collection of Otto Penzler
Rare mystery fiction books from this renowned collection will be sold in Heritage Auctions' March sale. By Peggy Carouthers Peggy Carouthers is the custom content manager at Journalistic, Inc. She lives in California.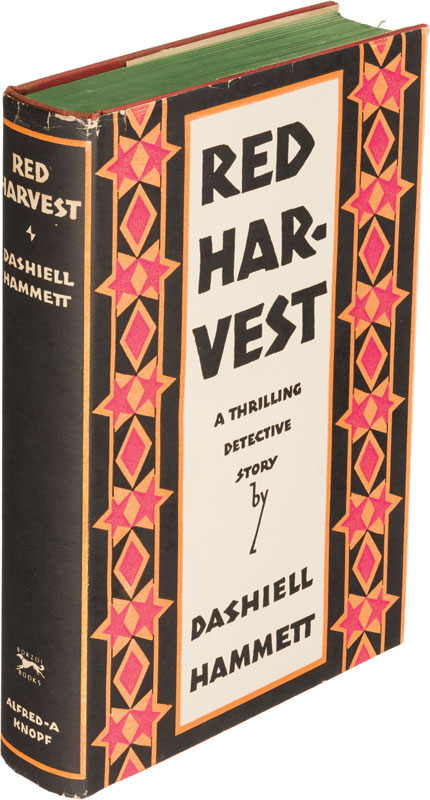 On March 6, Heritage Auctions will host a rare book sale in New York featuring items from the mystery fiction collection of Otto Penzler. "This is the largest, best, and most comprehensive collection of mystery and detective fiction to come on the market," said James Gannon, director of rare books for Heritage Auctions.
Penzler, who collected widely in his early twenties, began specializing in mystery fiction around age twenty-five. "Several good book sellers convinced me I couldn't collect all of literature," he said. "This was more than fifty years ago when the mystery world was relatively uncollected. I didn't have very much money, so I was able to collect mystery without a whole lot of competition in those days."
Now, however, mystery has grown in prominence among readers and collectors alike, and this sale will bring many rare finds to market. Penzler's collection was made up of 55,000 volumes—all first editions ranging from the late eighteenth century through the year 2000. Many of the items were amassed through Penzler's bookstore, The Mysterious Bookshop, founded in 1979 and now in the Tribeca neighborhood of Manhattan. The shop specializes in new, signed, used, and rare books and provided Penzler with a platform to build his collection.
"Whenever someone brought in rare books, some of the better copies went to my personal shelves," Penzler said. "I was violating the basic rule of the field, which is you don't compete with your customers."
His obsession with mystery fiction went so far his friends said his store was just a front for his collection. "That was not entirely untrue, but that's why the collection got so big and so ridiculously good," he said. "I upgraded copies year after year."
Now older, Penzler is parting with his collection, and the timing is prime. "Mystery collectors have been an active group for at least twenty-five or thirty years, but the larger market has also morphed," he said. "Collectors and dealers specializing in modern literary fiction frequently list a Dashiell Hammett or a Raymond Chandler without distinguishing that they are mysteries, because they are literary fiction that just happens to involve a mystery."
With such a massive collection, Heritage is dividing the best of the collection into several smaller sales, with the first set to be auctioned in the March sale.
Highlights include what Penzler calls the world's best copy of Dashiell Hammett's Red Harvest (1929, starting bid $30,000), as well as a copy of Hammett's $106,000 Blood Money, inscribed to his mistress, Lillian Hellman (1943, starting bid $10,000). Signed, fine copies in fine dust jackets of Raymond Chandler's The Big Sleep (1939, starting bid $15,000) and Farewell, My Lovely (1940, starting bid $10,000), will also be featured, along with what Penzler calls a "virtually perfect" copy of James M. Cain's The Postman Always Rings Twice with a full-page inscription (1934, starting bid $3,200).
Three to four more sets of Penzler's books will be offered by Heritage in later sales, while another large portion of the collection will be sold in the future by Weiss Auctions in Long Island, New York.