Digest
Pairing Books With Art
Museums around the country are forming and encouraging book clubs By Karen Edwards Karen Edwards writes about books, food, wine, and pets from her home in Worthington, Ohio.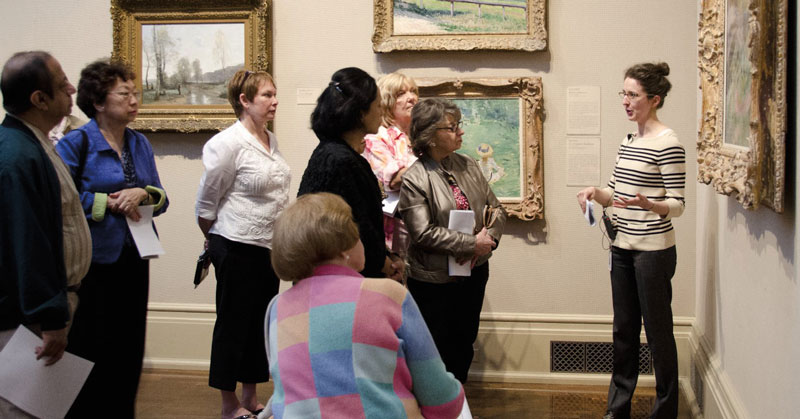 You're in a museum and you're there to look at art, right? Maybe not. Maybe you're there to discuss the book you've just finished reading. Art museums around the country—from Honolulu to Brooklyn—are encouraging an art and literature connection by forming book clubs. Typically, these book clubs fall into one of two formats—either art museums form their own book groups, or they invite existing book groups in the community to read a recommended book, discuss it with the help of a museum-prepared guide, and then view an exhibit or collection tied to the book.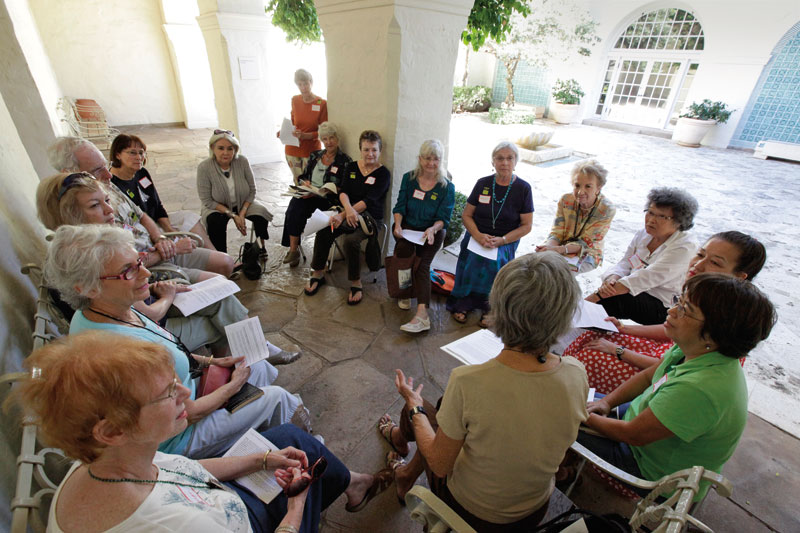 The Honolulu Museum of Art's book club formed in 2007. Participation is fluid and ranges from seven to more than twenty members, said Dietra Cordea, a museum docent. Each month the museum chooses a book to share—club members just finished The Painter's Chair: George Washington and the Making of American Art by Hugh Howard and Gertrude Bell: Queen of the Desert by Georgina Howell, and they are about to embark on Elizabeth Kostova's novel, The Swan Thieves, and B.A. Shapiro's The Art Forger.
"Our book list is broad, from biographies of artists to modern fiction and classics. All are complemented with tours in our galleries allowing our attendees a full cultural experience. An example is reading James McNeill Whistler: Beyond the Myth, then going in and looking at Arrangement in Black, No. 5 (Portrait of Lady Meux) by Whistler," said Cordea.
The Art Institute of Chicago takes a two-pronged approach. For the past six years, it has hosted its own book club, said Hilary Branch, the museum's associate director of membership, but because the book group is capped at thirty members, a mini-committee comprised of various staff also produces a book discussion guide for existing book groups in the city.
"Generally, we'll select books three to four times a year, always to coincide with one of our special exhibits," said Branch.
Books read here have included Debra Dean's The Madonnas of Leningrad, to complement an exhibit of Russian art, and more recently, The Food of a Younger Land, Mark Kurlansky's exploration into the regional foods of the first part of the twentieth century. "It was a Works Progress Administration book that includes recipes and stories," said Branch. "It works well with our 'Art and Appetite' exhibit."