Feature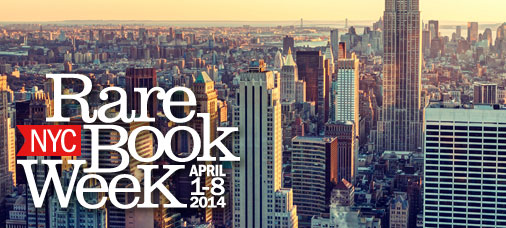 Antiquarian book dealers, collectors, and the intellectually curious will gather in New York City for Rare Book Week, April 1-8. Headlined by the New York Antiquarian Book Fair, there are also auctions, exhibits, shopping, and more. For a complete guide visit RareBookWeek.org.
New York Antiquarian Book Fair
Called "The Best Book Fair in the World," the NYABF opens with a preview Thursday evening, April 3, and runs through Sunday, April 6 at the Park Avenue Armory at 643 Park Ave. Over 200 American and international dealers will display an astonishing array of rare books, fine art, maps, manuscripts, and ephemera. Admission: $20 per person, $10 for students carrying a valid school ID, free for children under 16. For more information, visit nyantiquarianbookfair.com.
Highlights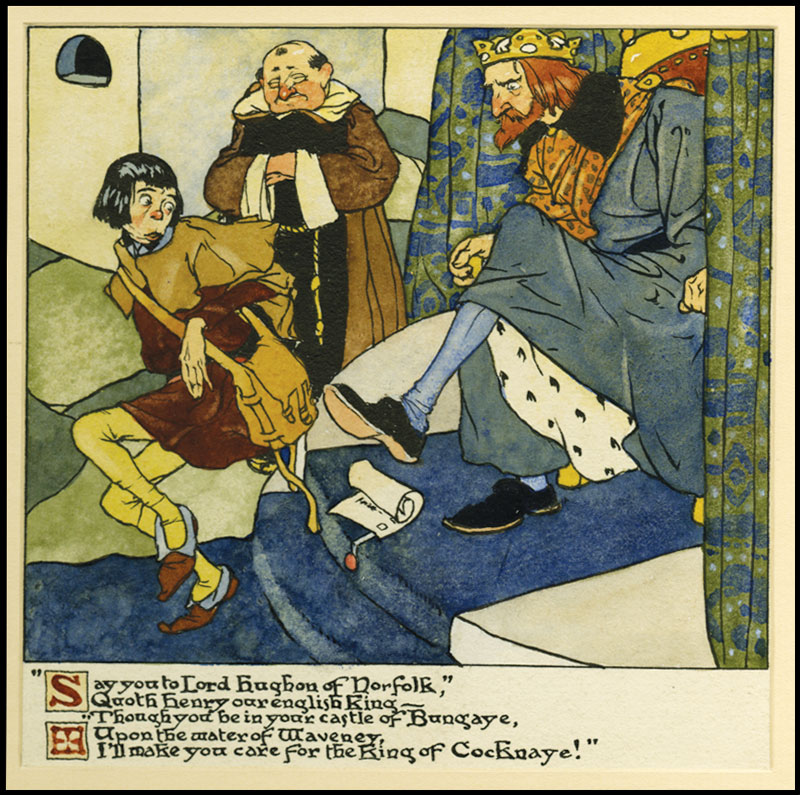 If collectible children's books are your area, then Aleph-Bet Books is a sure stop. This year one of their highlights is Edmund Dulac's fantastic manuscript with six watercolors for the published story, "The Ballad of Hugh Bigod, Earl of Norfolk." Price: $40,000. For more information, visit alephbet.com.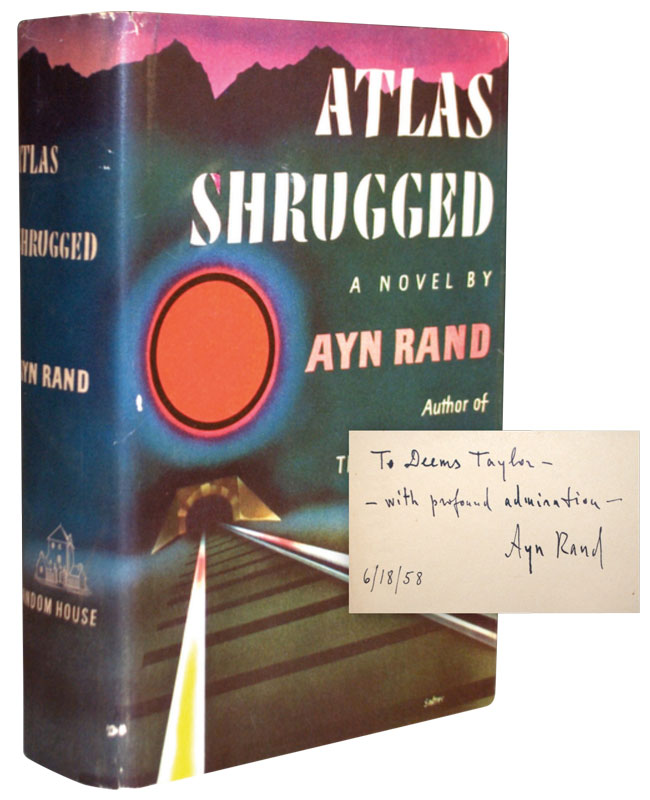 Ayn Rand fans—find your way to the booth of Raptis Rare Books, where an excellent inscribed first edition of Atlas Shrugged will be waiting. Inscribed to friend and composer Deems Taylor. Price: $22,500. For more information, visit raptisrarebooks.com.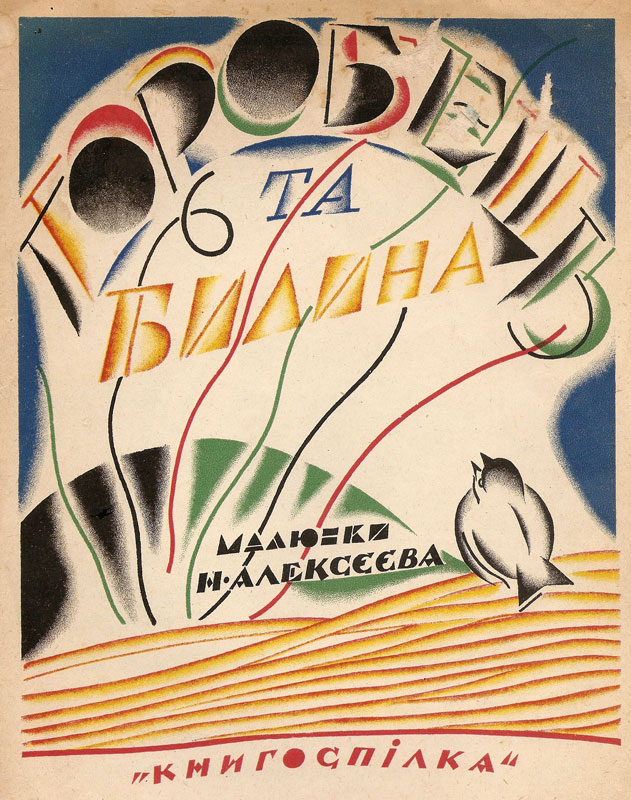 Brooklyn's Enchanted Books will have this scarce Ukranian children's pamphlet, Gorobets' ta Bylyna (Sparrow and Bilina). Published in Kiev by Knygospilka (1924) in an edition of 5,000. Illustrated by N. Alekseeva. A scarce Ukranian construct juv. Price: $2,500. For more information, email enchantedbooks@aol.com.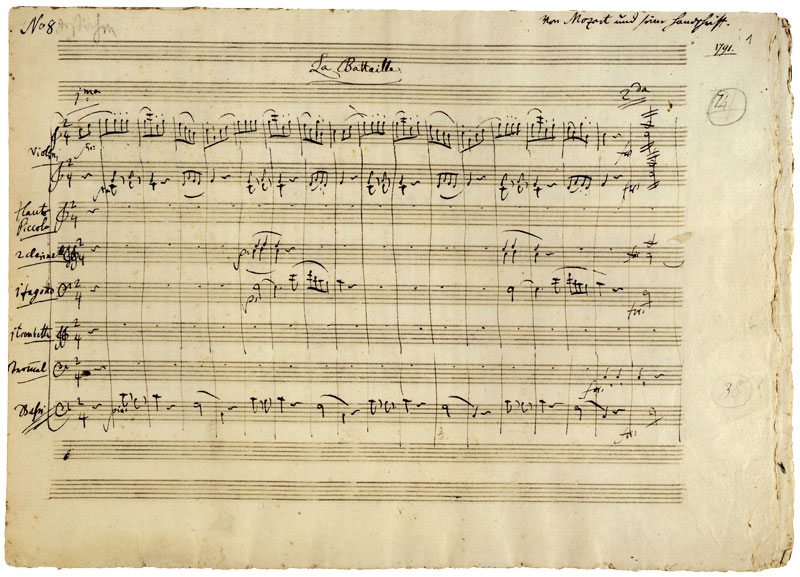 J & J Lubrano Music Antiquarians will showcase this autograph musical manuscript of a complete contredanse, La Bataille, scored for orchestra, dated Vienna, ca. 1788, 6 pages. The only autograph manuscript of a complete work by Mozart offered for sale for over 20 years. This piece, quite programmatic in nature, dates from Mozart's "annus mirabilis." Price: $1,500,000. For more information, visit lubranomusic.com.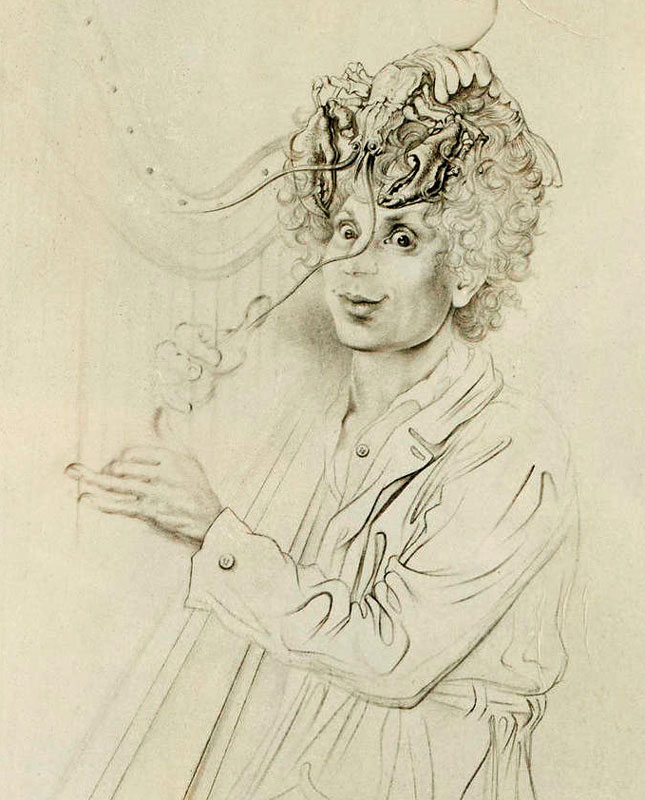 From Schubertiade Music & Arts, this inscribed portrait print of Harpo Marx by Salvador Dalí. The image depicts Marx at his harp with a lobster and an apple on his head and a liver draped over the instrument in Surrealist fashion, inscribed and signed at lower right in pencil by Dalí, "Pour Harpo Marx son ami / Salvador Dalí." Price: $15,000. For more information, visit schubertiademusic.com.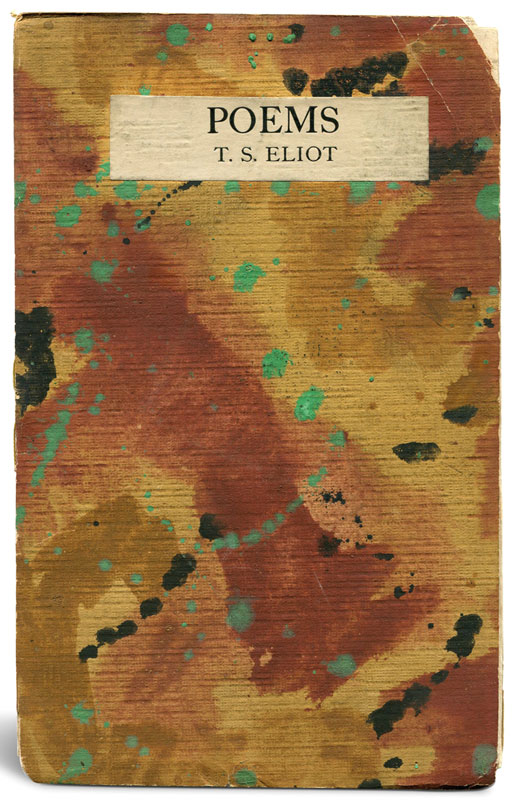 It's no surprise that the Manhattan Rare Book Co., which recently launched CollectorsFolio, will exhibit at the NYABF. They are bringing a first edition, first issue of T. S. Eliot's second book of poetry, Poems, hand-printed by Virginia and Leonard Woolf at the Hogarth Press in 1919. One of only 250 copies. Price: $12,000. For more information, visit collectorsfolio.com.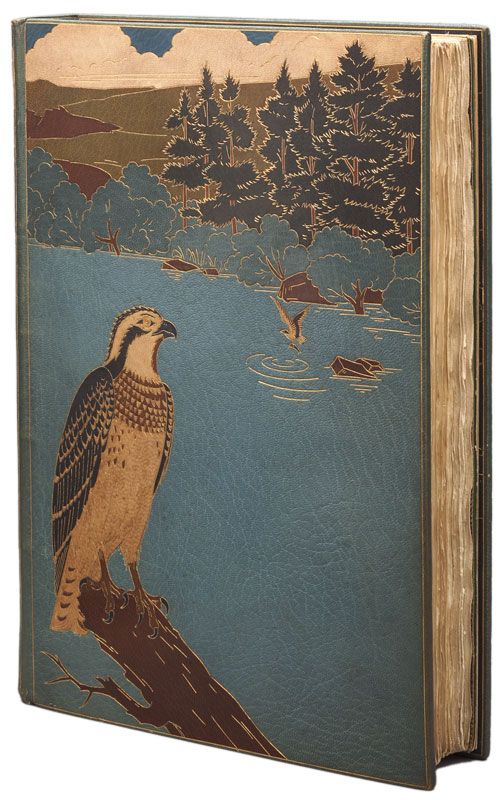 James Cummins Bookseller will present the beautiful Borden copy of Dean Sage's The Ristigouche and Its Salmon Fishing. This 1888 first edition was bound by Riviere in full light blue crushed levant morocco, inlaid with blue, brown, yellow, green, and black morocco to represent ospreys fishing for salmon in a panoramic river scene with wooded shores. Price: $50,000. For more information, visit jamescumminsbookseller.com.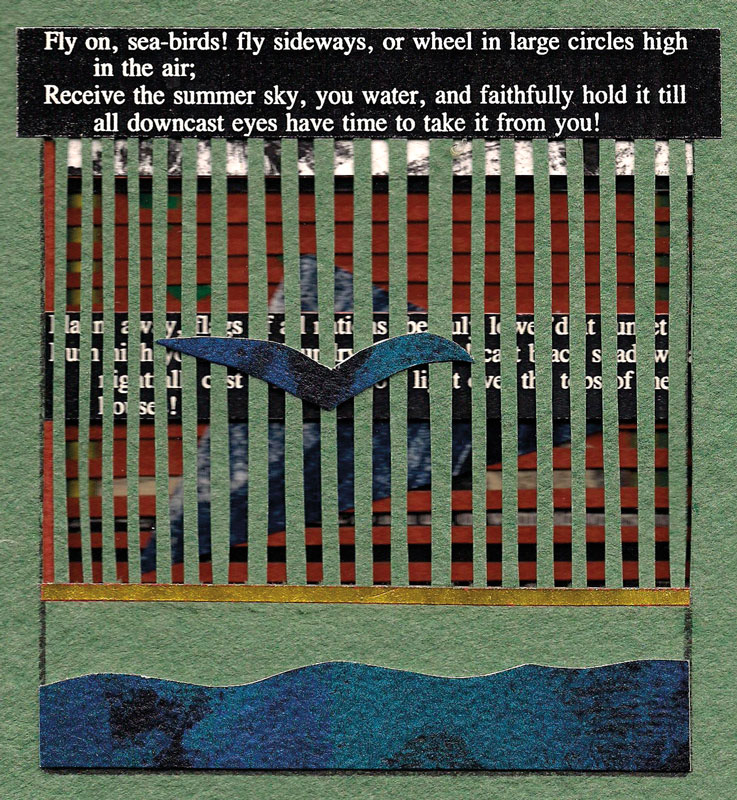 In addition to contemporary book arts and limited editions from William T. Vollmann, Nancy Ruth Leavitt, Donald Glaister, Mary McCarthy, and Julie Chen, Priscilla Juvelis will bring this unique artist's book from Barry McCallion with text by Walt Whitman, Crossing Brooklyn Ferry from Leaves of Grass. A contemporary illuminated manuscript. Price: $3,250. For more information, visit juvelisbooks.com.
Images courtesy of the featured booksellers.