Feature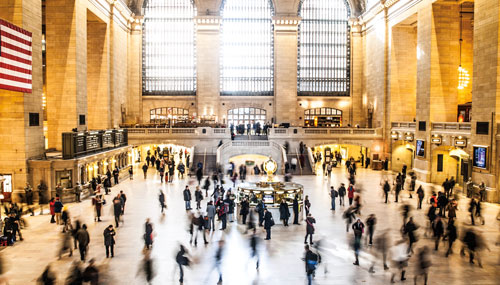 Join us for Rare Book Week in New York City. From March 7 to March 14, dozens of antiquarian book fairs, auctions, and exhibitions are open and available to collectors and bibliophiles. There's so much to see and do—here's a short guide to help you navigate. For a complete guide visit RareBookWeek.org.
New York Antiquarian Book Fair
Sponsored by the Antiquarian Booksellers' Association of America and the International League of Antiquarian Booksellers, the NYABF opens with a preview Thursday evening, March 8, and runs through Sunday, March 11, at the Park Avenue Armory at 643 Park Ave. Over 200 American and international dealers will display an astonishing array of rare books, fine art, maps, manuscripts, and ephemera. "Discovery Day" appraisal event on Sunday, 1-3 p.m. Admission: $60 for preview pass, $45 run of show, $25 daily, $10 for students carrying a valid school ID. For more information, visit nyantiquarianbookfair.com.
Highlights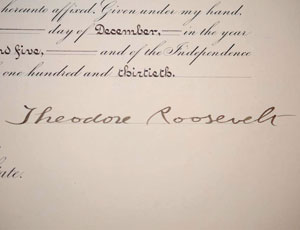 Acquired directly from the family of Elihu Root, this large commission appointing Root Secretary of State on December 6, 1905, signed by both Root and President Theodore Roosevelt, will be one of the highlights in the booth of Stuart Lutz Historic Documents. Price: $7,500.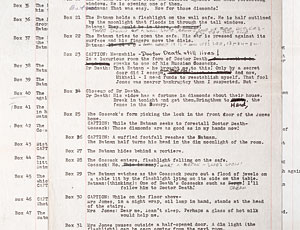 Biblioctopus Rare Books may find itself the center of attention with this original, five-page, hand-corrected typescript of the fourth Batman story (DC Comics, 1939) by Gardner Fox on display. Said the bookseller, "This is Dark Knight incunabulum and a phenomenal rarity." Price: $19,000.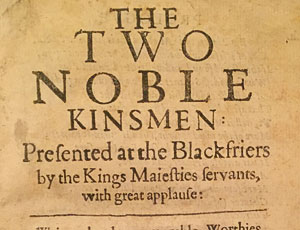 Shakespeare will be on the table at Sokol Books in the form of a first edition of his co-written play, The Two Noble Kinsmen (London, 1634), described by the bookseller as: "A handsome copy of this wonderful and rare work with distinguished provenance." Price: £125,000 ($178,000).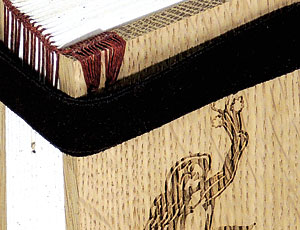 One of the fair's most interesting pieces of book art can be found in Kelmscott Bookshop's booth. Unleash is the work of Egyptian-born artist Islam Aly, now based in Iowa. It is bound in a late Coptic style with laser engraved wooden boards and leather wrapping bands capped with engraved wooden pieces. Price: $800.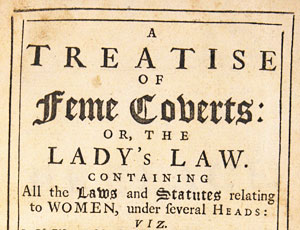 The Lawbook Exchange will bring a first edition of one of the first English books on laws concerning women, titled The Lady's Law: A Treatise of Feme Coverts: Or, The Lady's Law. Containing All the Laws and Statutes Relating to Women (London, 1732), bound in recent period-style calf. Price: $6,500.
Images courtesy of the featured booksellers.