Dear Reader
Going Places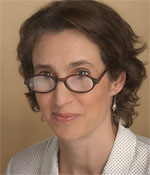 Editor Ann J. Loftin
When writer Erica Olsen called to ask whether Fine Books would like an article about her impending trip to Norway, I have to confess that nothing much popped into my mind. I just said, "Sure," dimly remembering performances of A Doll's House and my youthful attempt to understand Knut Hamsen's Hunger. So I am grateful to Erica for taking us around, to the bookstores and printing museum, to the Ibsen museum in the summer resort town of Grimstad, and to the canning museum in Stavanger, where by 1915 some 350 million cans of sardines were being packed for export. She stayed with cousins on her father's side (who gave her major Brownie points for coming in wintertime), impressed them with her rudimentary command of Norwegian (few Americans speak a word of it), and was lucky enough to find the house where her great-grandfather grew up. As for Ibsen, she said, "he was omnipresent, almost a pop culture figure," the only world-renowned Norwegian writer who didn't embarrass his native land. (Knut Hamsun is respected as a writer, but his support for the Nazis continues to offend these deeply humane people; they refuse to have a street named after him.) In a churchyard in Fjaere, a small town outside of Grimstad where her paternal grandmother grew up, Erica found a monument to Ibsen's "Terje Vigen," an epic poem as well known to every Norwegian as Longfellow's Hiawatha is known to Americans. The poem, set during the Napoleonic Wars, when the coast of Norway was under a blockade by the British, tells the story of the semi-legendary Terje Vigen, who heroically tried to row a small boat to Denmark to bring back food for his starving family. Ibsen himself never starved—but he was poor enough, during the years after leaving his job as an apprentice pharmacist in Grimstad, to become thoroughly disenchanted with the artistic life in Norway, and so in 1864 he moved to Italy. He would not return to his native land for 27 years, his reputation by then well-established.
Also in this issue is the story behind the so-called "Big Book," the bible of Alcoholics Anonymous, related by Connecticut rare book dealer Bill Schaberg. First editions of this book are highly prized—the annotated "master copy" sold at Sotheby's for $1.5 million five years ago—but few people know the back story behind the movement that just celebrated its 70th anniversary, and Schaberg spent a lot of time digging in the AA archives to ferret it out.
So, whether you're on the wagon or on the road this summer, I hope you'll find something to hold your attention in these pages.