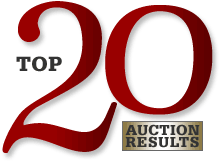 Feature
Our report on the top book and manuscript auction sales in 2008 finds collectors willing to pay just about anything for religion and rock music. By P. Scott Brown & Ian McKay
Featured Columns
Sold@Auction
Fine Books' imperial columnist Ian McKay finds a 19th-century panorama of British troops on the march through Bengal—that unfurls to 20 feet long.
Departments
Digest
Are we déjà vuing the 1930s all over again? Two views of the stimulus package that launched FDR's New Deal.
The Utah forger who sold a fake journal by Mormon apostle William McLellin is in jail, but now McLellin's real journal has surfaced. And who found it? The man who bought the fake.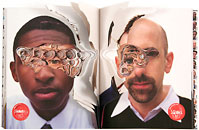 A Seattle-area museum lets 12 contemporary artists go crazy with books.
Dear Reader
Where some see hard times for the book business, Susan Benne, executive director of the Antiquarian Booksellers Association of America (ABAA), sees opportunity.
Quotes & Comments
From the Fine Books blog
Calendar
Find book fairs and auctions in your area or around the world.
BOOK ARTS
Richard Goodman talks to Abigail Rorer, whose Lone Oak Press drew honors at last month's CODEX festival in Berkeley. An illustrator, printer and master woodblock engraver, Rorer richly deserves her high reputation among book artists.
THE FINE BOOKS INTERVIEW
A New Jersey neurologist's collection of American magazines proves that whatever happens to the embattled print industry, America's favorite bedside reading material is still worth piling up.
FINE MAPS

Barack Obama took custody of a 19th-century desk that sailed to the Arctic and back. Columnist Derek Hayes tells the story.