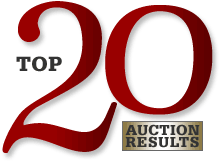 Top Auction Sales
All We Are Saying
Fine Books' Annual Report on the Top Auction Sales of 2008
By Ian McKay and P. Scott Brown
John Lennon's scribbled lyrics to "Give Peace a Chance" sold for nearly $1 million last summer, which prompted a continuing discussion among Fine Books editors about what should make our list of the top auction sales. If you go by the highest prices paid for all things written, printed books drop down on the list. Take this past year: While three single-sheet fragments of the Qur'an sold for millions, only the first edition of Copernicus' masterwork broke into seven figures.
Collectors continue to pay high prices for original book illustrations, but should we count them as books? In a book sale at Sotheby's London last summer, a collector paid $578,010 for a watercolor by Beatrix Potter, which was one of several believed to have been painted originally as a greeting card. Do greeting cards count?
This year, we present two lists for you: the top 10 prices paid for works on paper, and the top 10 printed books for 2008. Here are 20 works of art and inspiration, remarkable by any measure.—Ed.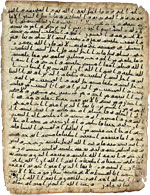 Qur'an Leaf
$4,894,000 (£2,484,500)
Christie's London, April 8
Estimate: $200,000–$300,000 (£100,000–£150,000)
7th-Century leaf on vellum from a Qur'an manuscript.

On April 8, in a major sale of Islamic works of art at Christie's London, a 7th-century parchment leaf bearing a fragment of the Qur'an sold for $4,894,280 (£2,484,500), or 20 times its estimate. The sale set an auction record for any Islamic manuscript.
High prices have been paid in the past for illustrated and highly decorative Eastern manuscripts—for groups or even individual leaves from the great Persian epic, the Shahnama, and for purely calligraphic manuscripts of the Qur'an. In very recent times, however, there has been a marked increase in prices for very early, often single leaf specimens of Islamic calligraphy. William Robinson, head of Christie's Islamic department in London feels that the market for calligraphy "has become more mature and knowledgeable," but it should also be noted that those who compete at the very highest levels for the Islamic works of art appear free of any financial restraint, and prices frequently soar beyond even the most bullish estimates. In recent years the Al Thani family in Qatar, the oil-rich Arab emirate with the world's highest GDP per capita, have been major players in this market.
Almost certainly written in Madina in the second half of the 1st century hijira (7th century AD), the fragment shown here, in hijazi script, could be part of the codices of Uthman, the first officially written and authorized copies of the Holy Book; it may even have been copied by one of the companions of the Prophet. As such, it would be seen as a relic of the utmost religious and artistic significance. That the leaf was a palimpsest added to its interest. Parchment was valuable and regularly re-used, but after the Uthmanic codices had been ratified, no such changes to the holy text were permitted. IM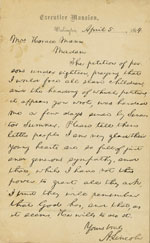 Lincoln 'Little People' Letter
$3,401,000
Sotheby's New York, April 3
Estimate: $3.0–5.0 million
19th-Century Autograph

This brief but well-known letter, his response to the 'Little People's Petition, was addressed in 1864 to a school teacher, who had sent the president a petition signed by 195 boys and girls asking that the slave children be set free. Lincoln responded, referring to the signers of the petition, "While I have not the power to grant all they ask, I trust they will remember that God has, and that, as it seems, he wills to do it." An autograph book signed by Lincoln on the day he delivered the Gettysburg Address—the only recorded example of such a thing—reached $937,000 in the same sale. IM