Dear Reader
Love in a Cold Climate
"Gossip is just news running ahead of itself in a red satin dress." —Liz Smith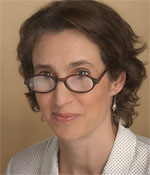 Editor Ann J. Loftin
In journalism, writers who leave the main point of a story out of the opening sentences are said to have "buried the lede." This month, in our annual roundup of the record auction sales of 2008, you might say that Fine Books buried the lede. Because the story, at least for the past six months, has been the recession. Stores and factories closing, people losing their jobs. My business, journalism, has become a guillotine: Nearly all my friends are "freelance" (read: unemployed), Hearst is threatening to fold San Francisco's historic daily, and even gossip columnist Liz Smith—who earned a bargain basement salary of $125,000 after 33 years at the tabloids—was let go. So if the book auction market falls off along with our jobs and 401ks, is it any wonder?
According to Americana Exchange (AE), a publication that tracks auction sales extensively, the median price of books, manuscripts and ephemera fell 21% in 2008, to its lowest mark in five years. "Reality in 2009 will now work itself out in public," writes AE's Bruce McKinney, "mainly in the auction rooms where 600 fresh lots are posted each day." McKinney believes "sellers will probably prefer to wait for recovery rather than adjust to a downturn they hope is temporary," but in his opinion "they may wait a long time."
And yet, as Fine Books' founding editor Scott Brown points out, there were some record sales this past year. John Gould's bird books sold for $2.4 million, and Copernicus's De revolutionibus orbis…. (which established that the earth revolves around the sun) set a world record at $2.2 million. Stuart Bennett, president of the Antiquarian Booksellers Association of America (ABAA), agrees that while a bad economy may soften the middle of the market, high-end collectors remain active. Also, he points to the truism that in slippery economic times, people turn to tangible commodities, like paintings and books, to shore up their investments.
"Yesterday I was absentee bidding at auction in England, and I didn't get a thing—and I was going three or four times higher than the estimate," said Bennett. A rare book dealer for 35 years, he started out as a cataloguer-trainee at Sotheby's in 1974; reached by phone in California, he was still digesting the news—as was I—of the Yves St. Laurent auction in Paris, which raised $264 million the first night alone, setting records for Matisse, Duchamp, Brancusi and Mondrian. "When you get something rare, you still see intense competition and high prices right across the board," said Bennett.
Breaking news, folks: The rich are still rich. The question is how to cultivate the would-be or average collector, the person of relatively modest means. Susan Benne, executive director of the ABAA, believes her organization must do more using the booksellers' new arsenal of internet firepower. ABAA just signed a contract with Bibliopolis, in partnership with Biblio.com, to produce a new e-commerce site. They've redesigned their web site (expected to go live in June), which will have a portal to the e-commerce site. And from now on, the ABAA's newsletter, printed quarterly since 1989, will be online only. Moreover, an application called Mail Chimp will track the viewing, and gauge the buying interests, of newsletter readers. Benne says the application "will both aid us in producing the newsletter and track which articles readers are clicking on by using Google analytics. That will help us better focus the content we post on our new (soon to be launched!) blog, site, and e-newsletter."
Now all we have to do is tear people away from their computers long enough to love a book. Speaking from recent experience, I highly recommend a low-grade flu. Lying in bed alone works like a charm.